Among the most recognizable suits is Captain America's. His outfit reflects the colors of the American flag. With a star and stripes, he wears a red, white, and blue shirt. Blue pants, hand gloves, combat boots, and a helmet with an alphabet A complete his outfit. He also wears brown combat suspenders, a utility belt, and a shield. You can recreate Captain America's patriotic look by following our list below. Let's make Captain America Costume for Halloween.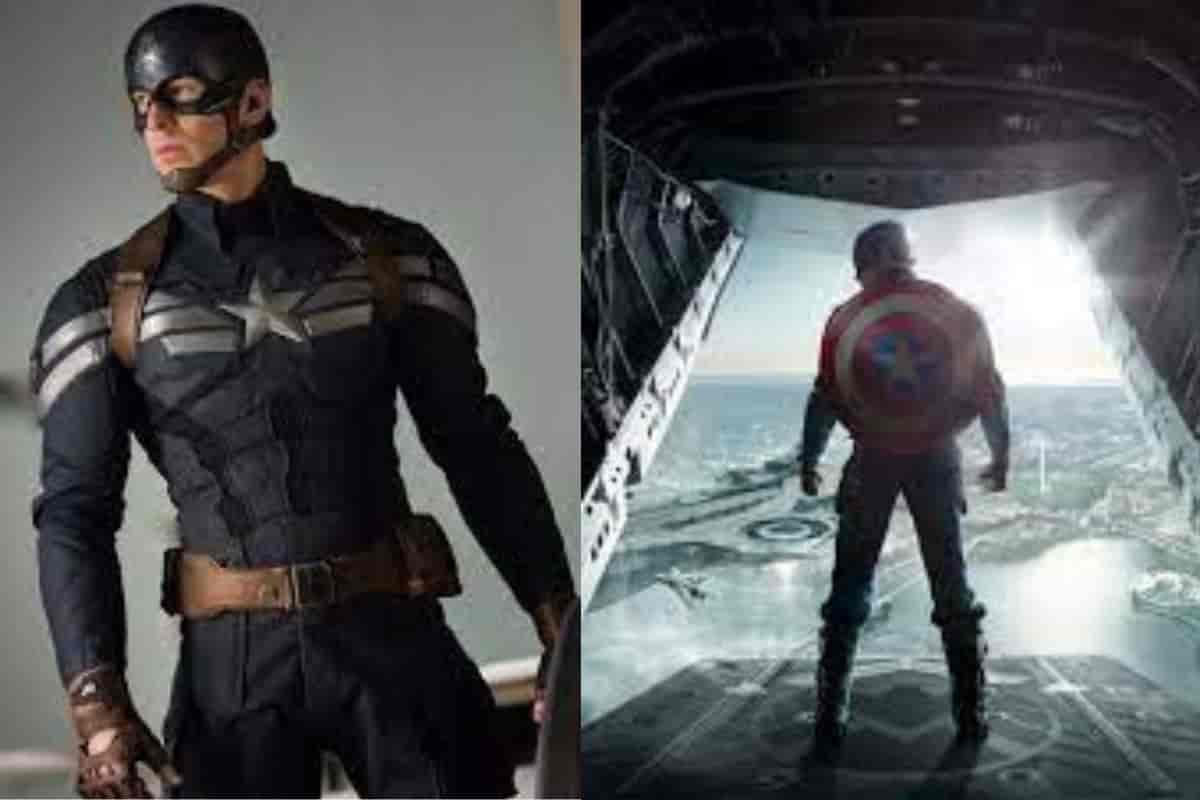 How to make Captain America's Costume
Captain America Mask
The first step is to make a prop of Captain America's mask or helmet.
Captain America Jacket
Choose a jacket that has a similar pattern to Captain America's shirt and pair it with the coat.
Captain America Dark Blue Pants
Wear a pair of dark blue skinny-fit pants to match the jacket.
Captain America Brown Utility Belt
You can add a soldier persona to your outfit by adding a brown utility belt.
Captain America Brown Combat Suspenders
You can enhance your fighter persona by adding brown suspenders to your outfit.
Captain America Brown Fingerless Gloves
This look can be achieved with any brown fingerless gloves that are fingerless.
Captain America Brown Combat Boots
The outfit should be completed with a pair of brown combat boots to complete the look.
Captain America Shield
To complete your Captain's costume, don't forget to include the iconic Captain's shield.
Captain America FUNKO POP Figure
Those who are fans of Captain America might want to consider picking up his Funko POP figure if you are one of them.
More Post: Bruno Mars Costume for Halloween
About Captain America
In the 2011 superhero movie Captain America: The First Avenger, Chris Evans plays Captain America, aka Steven Rogers. After taking a "Supersoldier serum," Steve Rogers transforms into Captain America after being rejected by the military. However, there is a great responsibility that comes along with great power. Steve must fight an organization of terrorists and a war monger.
Steve is a brave man who's determined to become a soldier despite his small stature. Despite his patriotism and kind heart, he proves he can do anything. Captain America's quality does not change even when he becomes a super soldier. The serum enhances Steve's strength, durability, speed, and more when he takes it.
Captain America is one of the most well-known superheroes, regardless of whether you are a comic book fan. The first superhero, Captain America, was the quintessential hero of America during World War II, fighting the Axis of Evil. Once a skinny young man who dreamed of being stronger to serve his country better, Steve Rogers participated in a top-secret experiment that transformed him into a one-person army.
Captain America's traditional human strengths were enhanced to the peak of human potential after taking the serum! This man's speed, strength, agility, endurance, and reaction time are superhuman. Furthermore, he quickly mastered boxing and American-style judo. To form a powerful superhero team, Captain America joined up with Marvel's The Avengers, including Thor, Hawkeye, Spider-Man, and many others!
Cosplay costumes for Captain America
There is no doubt that Captain America is one of the most popular superheroes of all time, if not the most popular. Since he became a leader of The Avengers, he has become even more popular than he was on his own. Because of his popularity, finding all the costume pieces should be easy! Online or at a local costume shop, you should be able to see all the details you need.
This group cosplay should include Captain America, Thor, Hawkeye, Black Panther, or any other Avengers members since he is a member of The Avengers. Please send a picture of your cosplay to be posted in the Captain America gallery once it is complete!
More Post: Ant man Costumes for Halloween
A guide to the best Captain America Halloween costumes
The first superhero in history is Captain America. The character was created by Timely Comics (later Marvel Comics) as a patriotic supersoldier during World War II. He was the alter ego of Steve Rogers, who was transformed into a superhuman during the conflict. In wartime, he was one of the most popular characters. The popularity of superheroes waned after World War II, but Marvel Comics revived Captain America in 1964. This Captain America costume guide will help you look like a patriotic superhero.
Become Captain America with a Captain America Muscle Costume, Captain America Shield, Red Gloves, Captain America Utility Belt, and Captain America Boots. Captain America is easily recognizable when he wears his red, white, and blue costume.
More Costume Post You May Like