Chicken Little is a small chicken who is school-age and is constantly bullied because of his small stature and non-athletic physique because of the size of him. As well as being an enormous worrywart, he is also known for being a person who will worry about everything and anything, which is why he had difficulty convincing others that the sky was falling.
It is important to note that Chicken Little, on the other hand, is an incredibly kind and supportive friend. Basically, to look like Chicken Little, you will need to put on a white long-sleeved shirt, a green striped t-shirt, brown glasses, orange tights, orange shoes, and a pair of green drinks.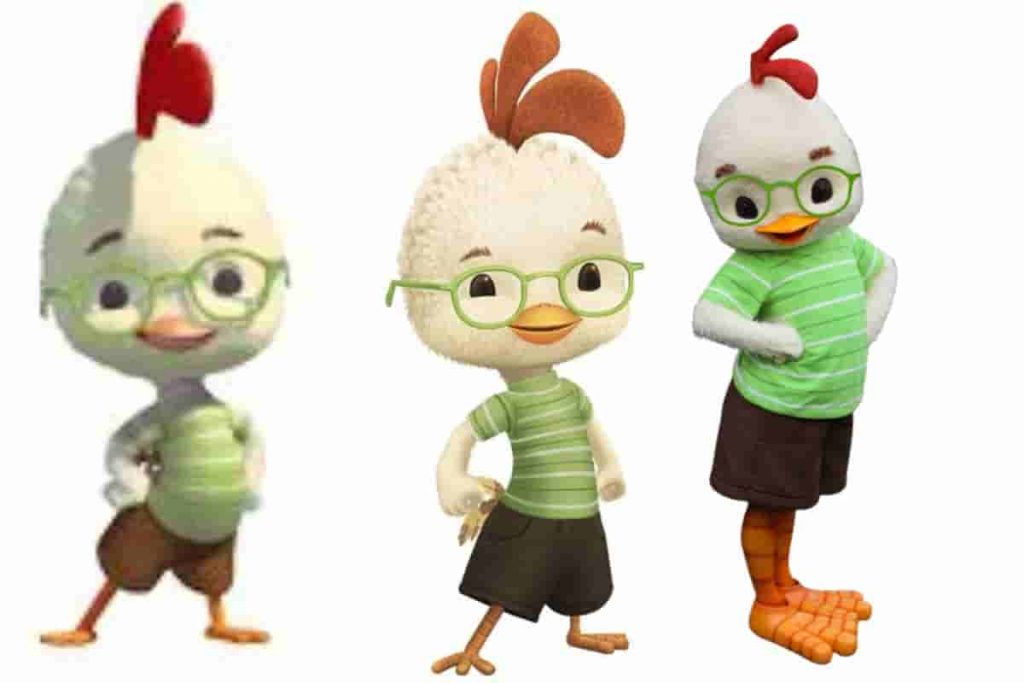 How to Make Chicken Little Costume
White Long Sleeve
The first thing you need to do is to purchase a plain white long-sleeve shirt since Chicken Little is a white chicken.
Green Striped T-Shirt
Top your white top with a green striped t-shirt, and you're ready to go!
Orange Tights
Putting on a pair of orange tights will give you the illusion of having chicken legs, so put them on.
Dark Brown Shorts
The brown shorts you are wearing should be worn over the tights that you are wearing.
Orange Shoes
Make sure you keep the orange theme going by wearing orange shoes to match the rest of your outfit.
Green Glasses
If you want to look like Chicken Little, you need to wear a pair of green glasses.
Headband & Tail Set
With the help of these accessories, you will be able to look more like a chicken.
About Chicken Little
Zach Braff played the role of Chicken Little in the animated film. Aside from Garden State, Scrubs, Wish I Was Here, and Oz the Great and Powerful, Braff is known for his other roles. During the 2005 Disney film Chicken Little, Ace Cluck (voiced by Zach Braff), also known as Chicken Little, panicked and caused a commotion in his town when he thought the sky was falling. Despite being an honest and brave chicken, Chicken Little gets a reputation for causing problems by accident.
Chicken Little
The film Chicken Little was released in 2005 by Walt Disney Feature Animation as a computer-animated science fiction comedy film. It is loosely based on the Anglo-Saxon fairy tale "Henny Penny," one of the most famous fairy tales of all time. The animated feature film is based on a story by Mark Kennedy and Dindal, with a screenplay by Steve Bencich, Ron J. Friedman, and Ron Anderson. According to this version, the title character causes panic by thinking the sky is falling, leading to his town's ridicule. After a year of trying to repair his reputation, he discovers a surprising truth regarding his past, just as he attempts to improve his reputation. Joe Grant, a Disney artist and writer who died before the movie was released is remembered in the film. In addition to being his last film appearance during his lifetime, Air Buddies (another Disney-produced movie released just over a year later) was also his last appearance in a Disney film.
More Post: Camilla Cream's A Bad Case of Stripes Costume for Halloween
On November 4, 2005, Walt Disney Pictures and Walt Disney Feature Animation released the animated version of Chicken Little in Disney Digital 3-D (the first film to be released in this format), along with the standard 2D version, which was animated in-house at the Walt Disney Feature Animation main office in Burbank, California. The film is Disney's first fully computer-animated feature film, as Pixar's films were distributed but not produced by Disney, whereas Dinosaur (2000) was a combination of live-action and computer animation, and Disney's The Secret Lab division provided a portion of the film.
More Costume Post You May Like