The signature style of Deadshot has a military feel, giving him a sense of authority. In order to conceal his identity, he is wearing a white full-head mask with goggles attached to it. In addition, he also wears a red long-sleeve spandex shirt with black armor on top, black pants, and black boots to complete his look. It's time to make your own Deadshot from Suicide Squad Costume. Let,s make Deadshot from Suicide Squad Costume.
There is a lot of protective equipment that Deadshot carries with him, including knee guards, arm guards, military belts, and gun holsters. In addition, he has two types of weapons at his disposal: a large sniper rifle and a pistol. Please look at our list below to recreate Deadshot's deadly style!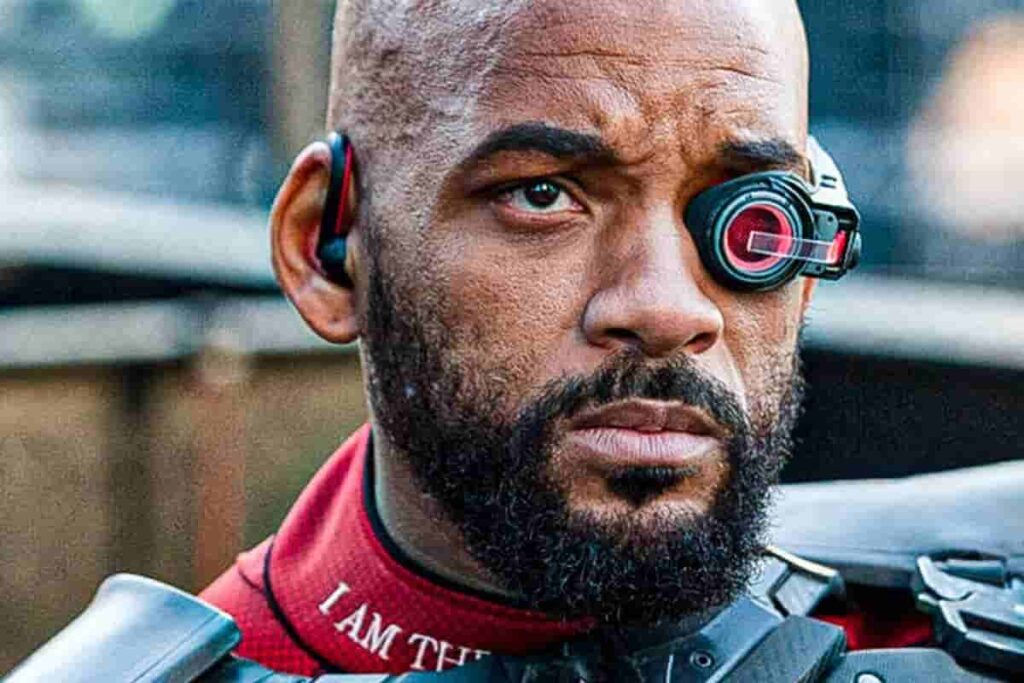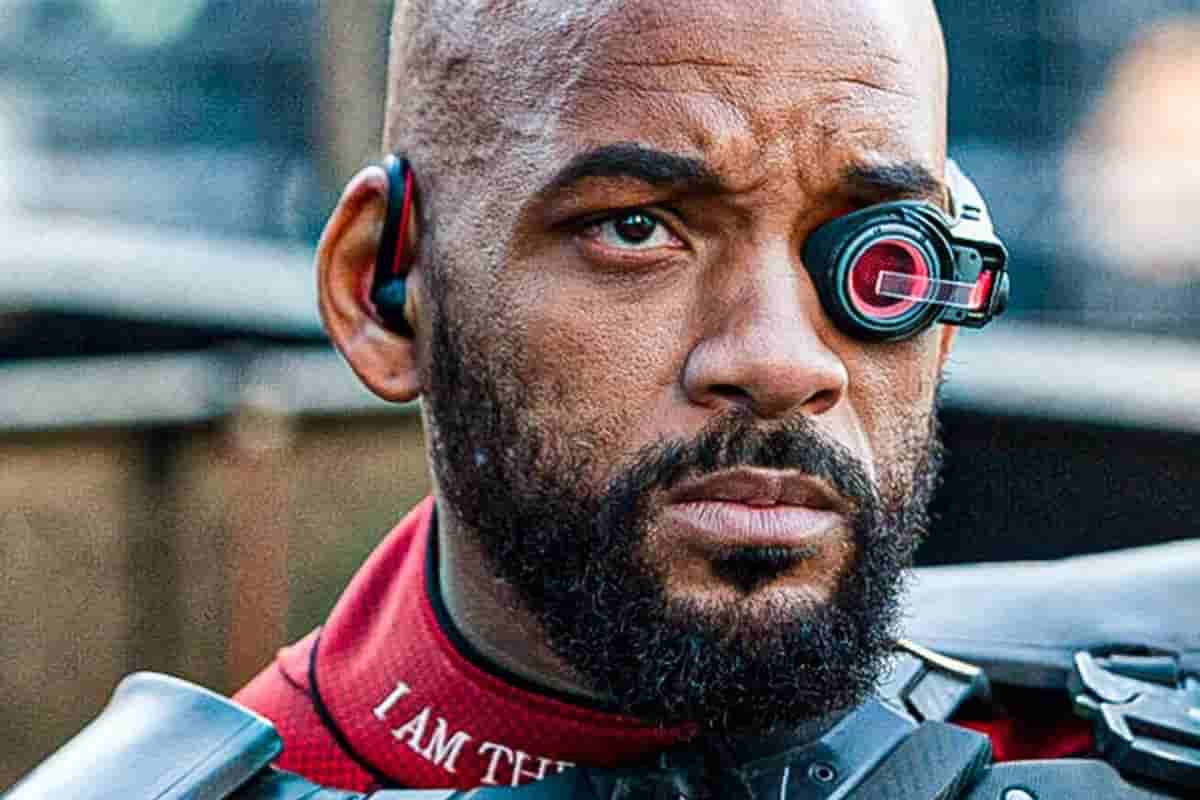 How to make a Deadshot Costume from Suicide Squad
Deadshot Mask
Cover your face with Deadshot's full-head white mask to give the illusion that you are Deadshot.
Deadshot Red Spandex Shirt with Long Sleeves
Looking for a red spandex shirt with long sleeves in plain red would be best.
Deadshot Slim Fit Black Pants
It would be best if you chose a pair of slim pants that are stretchy and comfortable.
Deadshot Black Vest Armor
Over the shirt, you should wear a bike vest armor in a black color that protects you from the elements.
Deadshot Combat Boots
There is nothing wrong with wearing a regular pair of black combat boots.
Deadshot Tactical Belt
In order to find the best black tactical belt for you, you need to find one that fits properly.
Deadshot Arm Guards
This is a simple pair of black arm guards with a simple design.
Deadshot Knee/Elbow/Wrist Pads
The best way to gear up your outfit is to purchase knee, elbow, and wrist pads in black colors.
Deadshot Thigh Holster
You will need to purchase one to put your prop gun in a thigh pistol holster.
Deadshot Sniper Toy
Regardless of what style you prefer, you will be able to get a sniper toy that suits your taste.
Deadshot Pistol Prop
It would be best if you also got a pistol gun to put in the holster along with the rifle.
Deadshot Funko POP Movies: Deadshot Action Figure
And last but not least, add the Deadshot action figure from Funko POP to your DC collection!
More Post: Drop Dead Fred Costume for Halloween
About Deadshot
Known as Deadshot or Floyd Lawton, Will Smith portrayed the character in the DC film Suicide Squad, directed by David Ayer in 2016. As far as assassins go, Deadshot is considered the most wanted. Originally a vigilante fighting crime on Gotham's streets, Floyd has evolved into a high-cost assassin/mercenary known as Deadshot.
As a professional criminal, Deadshot does whatever he's paid to do. As a sniper, Deadshot is known as a man who never misses, but when it comes to killing Batman, he misses. In order to defeat Enchantress, Amanda Waller recruits Deadshot to join her suicide squad, which is sent to Belle Reve by Batman. As the archenemy of Batman in the comics, Deadshot has a complicated backstory. Although he appears cold-hearted, Deadshot is close to his daughter, Zoe. In his hometown, Floyd Lawton was raised by wealthy parents who were the most powerful couple. He was not happy with his home life because of the money. It was not a beloved child of Deadshot's. Eddie was the one who was given that honor. Deadshot idolized his brother despite how others treated him, and he would often stand up for him during disputes with other children in the town.
Deadshot was protective of his mother, even though he did not feel she cared for him. In the end, Deadshot's decision to shoot his abusive father led to tragedy. Deadshot made it his life's work to "never miss" again after his shot was missed and he accidentally killed his beloved brother Eddie. Deadshot only wears his trademark mask and outfit, not his top hat and tails.
Dress up as Deads hot in a cosplay costume
Once again, DC Comics delivers! As a candidate for your next cosplay, we present Deadshot from the Suicide Squad. Unfortunately, you can't buy most of the pieces for this costume in any store since it's heavy on accessories. Deadshot's outfit starts simple enough with a red compression shirt and black cargo pants and boots. As things progress, they become more complicated. The possibilities are endless when it comes to forearm gear and leg holsters. Finally, Deadshot's official latex mask, knee pads, and laser tag vest complete this cosplay.
You can portray several Suicide Squad members if you have a group of committed friends. Among them is Harley Quinn, a principal character. You are also bringing together characters like El Diablo, Enchantress, Captain Boomerang, or Katana at conventions. You can find more style options in our featured pictures. Let us know what you come up with!
More Post: Ant man Costumes for Halloween
A guide to the best Deadshot Halloween costumes
Don the look of Deadshot from DC Comic's latest movie, Suicide Squad, played by Will Smith. Deadshot, aka Floyd Lawton, is one of the world's most accurate and deadly marksmen. He is known as Batman's adversary but has also faced off against Arrow on the CW. With the Deadshot Lighted Mask, Compression Turtleneck Long Sleeve Shirt, Military Cargo Pant, EVS Sports REVO 4 Roost Guard, Condor Tactical Belt, UTG Elite Tactical Leg Holsters, Advanced Tactical Knee Pads, Magnum Response II Boot, Interstate Leather Fingerless Gloves, and Century hand forearm armor, you'll look like the Man Who Never Misses.
More Costume Post You May Like