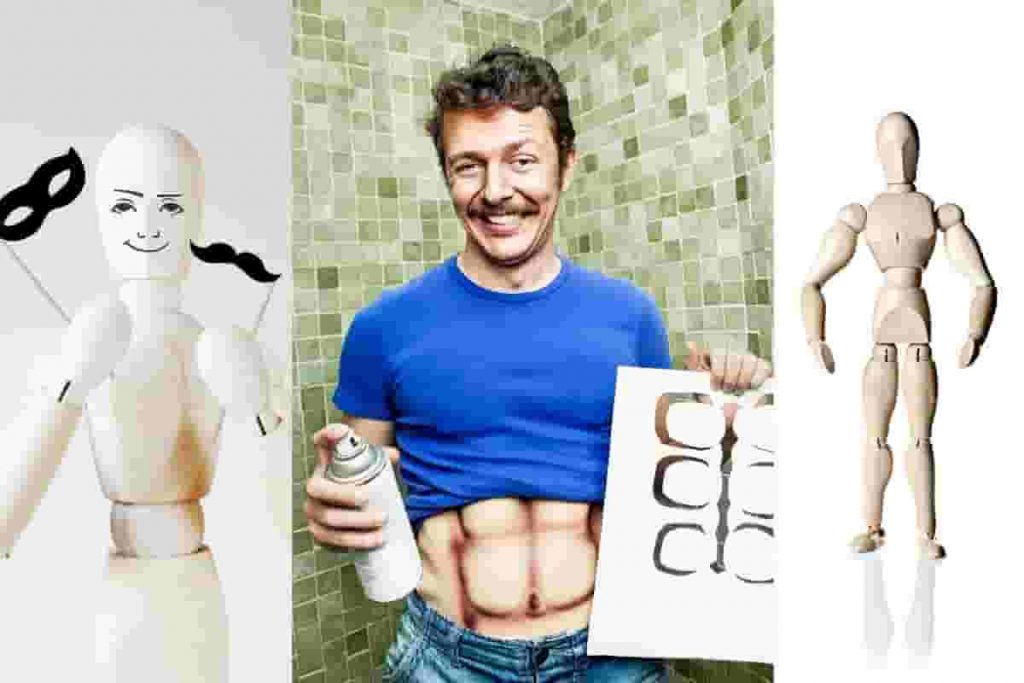 Muscle Print T-Shirt in 3D
With this shirt, you will look like a buff dude.
T-shirt with round neck, front and back 3D printed patterns on each side, unique style.
Men's Funny 3D t-shirt with round neck, back print.
Creating a three-dimensional fabric painting
Also, paint the chest of the shirt with blue paint.
With easy-to-use squeeze bottles, all our paints are suitable for hands of all ages, as they come in easy-to-use squeeze bottles.
To remove sizing from the fabric before painting, prewash it and don't use fabric softener while doing this.
Hip Hop Chain Made of Big Chunky Plastic
The gold chain will add a touch of shine to any outfit.
Our chunky chain necklace can be worn directly around the neck, and by so doing, it can make you seem trendy and exciting.
The gold chain is made of safe plastic, which is skin-friendly, does not fade quickly, and has a high polish finish that is smooth and perfectly polished. This necklace has a durable and robust gold chain attached to it.
With its separable design, the gold costume chain is adjustable and detachable. As a result, you can adjust it according to your particular needs. For example, the hip-hop chain surface is gleaming and very fashionable.
Underwear for Men
Then add some color to the look with these red boxers.
The fabric is lightweight and soft. Durable due to the double stitching. Soft elastic waistband that is stretchy and comfortable.
There is more space for men's private parts in the 3D U-pouch without the need for extrusion or constriction.
The underwear is made of cotton and is breathable. It keeps you dry and fresh and is comfortable to wear throughout the day.
A pair of men's gym pants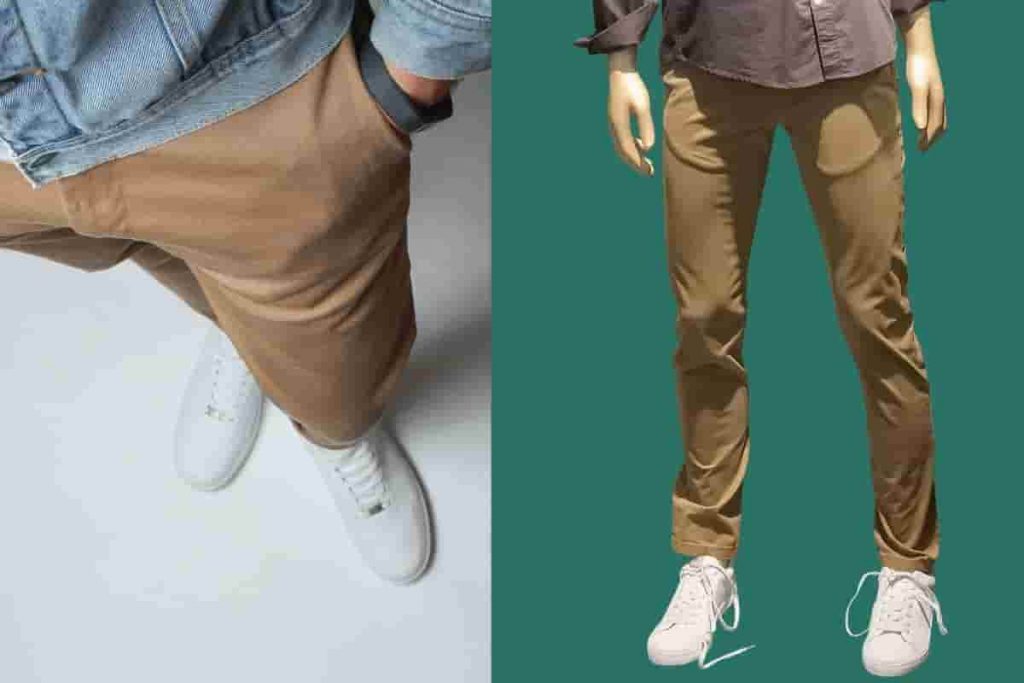 If you are looking for pants to go with the top, you should get this pair.
A combination of cotton and polyester, this lightweight, breathable, wrinkle-resistant, and stretchy fabric offers excellent flexibility and comfort when exercising. An elastic waistband with an adjustable drawstring and elastic ankle cuffs with a durable zipper are designed to ensure a comfortable fit and provide great flexibility when exercising.
These t-shirts will make you look slim and robust and are for the gym and casual daily wear, featuring a tapered style design with a classic and athletic look. We recommend picking one size up if you prefer a looser fit.
Fashion Sport Running Sneakers
Don't forget to throw in these sneakers as well.
A polyurethane sole made from thermoplastic polyurethane. The outsole is designed to be non-slip. They are easy to put on, easy to wear and come in various colors. An outsole is tough and durable, with a non-slip design, easy to wear, and matches a wide range of occasions. 
Terry Cloth Hanerdun Wrist Sweatband
Then, this sweatband will be of great help to you.
Our wristbands are made from breathable organic, high-quality material; they are soft and skin-friendly, ensuring that you won't experience any discomfort.
As the wrist sweatband with good absorbency can keep your hands dry when doing exercise or working out, it will be able to wipe sweat from your face as well as wipe sweat from your face. While our wristbands effectively wick moisture away from your skin, they also give you an incredible feeling when doing sports.
This fabric is soft and lightweight enough for maximum comfort, highly durable, and washable to maintain a good shape. Gymnastics, workout, yoga, basketball, tennis, football, running, hiking, cycling, walking your dog, and many other activities are all possible with this product.
Halloween hair wigs
The blonde wig will complete the look of the costume.
Premium material: made from 100% heat resistant synthetic fiber, which is soft to the touch, natural-looking, and long-lasting.
Professionally designed wigs for men or women, short straight, blonde mixed with brown color, beautiful wigs for men or women. This is the perfect choice for daily use, concerts, theme parties, weddings, dating, and Halloween, to name a few.
This is what Dude is all about
In the movie Free Guy, Dude's character plays an important role. He is meant to be the muscular yet unfinished counterpart to Guy that is meant to appear in Free City 2. The character played by Dude is sent by Antwan to mess with Guy and their mission. It is interesting to note that the face of the Dude is modeled after Ryan Reynolds' while bodybuilder Aaron W. Reed portrays the body of the Dude.
What was the process of creating Dude in Free Guy?
Director Shawn Levy and Free Guy star Ryan Reynolds explain how Dude, the giant version of the titular hero Guy, was created using computer graphics. In Free Guy, Ryan Reynolds reveals how his giant, buff version was designed. In the recently released action-comedy film Deadpool, Ryan Reynolds plays an entirely different kind of hero.
Is Ryan Reynolds'Dude going to fit into Free Guy's costume?
As Free Guy's super buff character DUDE, Ryan Reynolds plays the role of Ryan Reynolds. The film also includes an obligatory Deadpool reference. According to DUDE, he is too fat now to fit into those red and black costumes. However, the price of a body as strong as Hercules' is very high.
What is the best way to get the Dude outfit in Guy for free?
Levy and Reynolds's commitment to the Dude character in Free Guy has already paid off for them. Epic Games recently announced that there would be a For Free Guy crossover, which will add Free Guy quests that will allow players to unlock a unique outfit for the Dude character. A new item has been added to the item shop called "The Dude.".
More Costume Post