Anne Wheeler plays a trapeze performer in the 2017 film The Greatest Showman. As played by Zendaya, Anne is a member of P. T. Barnum's circus band of "freaks." She has had to deal with bigotry and discrimination her entire life. People have never seen past her skin hue, even though she is an extraordinarily accomplished acrobat. Anne can perform with Barnum's circus troop.
Phillip Carlyle becomes interested in her after a while in the circus ensemble. Anne can't believe Phillip thinks she's lovely, and she believes their love will never be. Her concerns are realized when Phillips' parents see them in public together, causing an immediate schism between them. Anne quickly learns to let go of her circumstances and take a risk. Waiting for society's acceptance when they've already dismissed her is pointless, so she needs to start utilizing her voice to make a difference.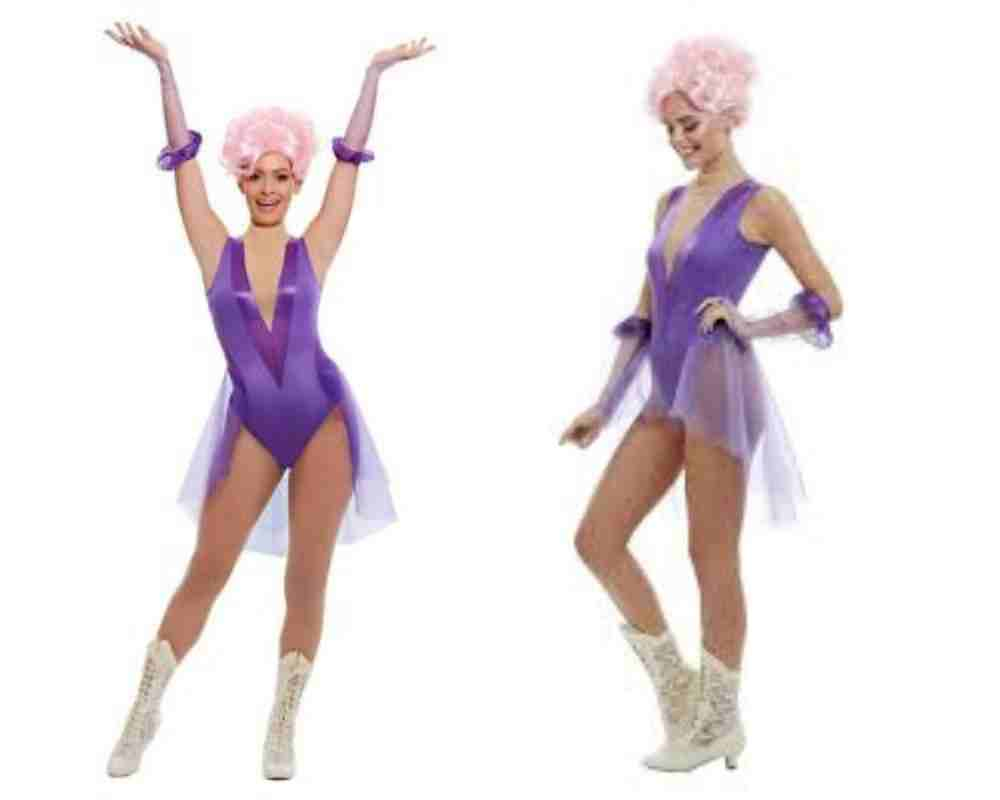 How to Make Anne Wheeler's Costume or How to Dress Like Anne Wheeler
Anne Wheeler Purple One-Piece Swimsuit
Choose a swimming costume that consists of a basic purple one-piece with a skirt.
Anne Wheeler Short Purple Cape
Put the finishing touch on the ensemble with a purple cape that is relatively short.
Anne Wheeler Purple Armbands
To complete the look, pick up a set of armbands in a matching shade of purple.
Anne Wheeler White Stockings
Put on some white stockings with a suitable thickness to protect yourself.
Anne Wheeler Golden Boots
Because this is an outfit and you will be walking outside, you should get a pair of golden boots.
Anne Wheeler Pink Wig
Recreate Anne's hairstyle by donning a pink wig, especially one with a pastel shade of the color.
Anne Wheeler Hoola Hoop
Have a hula hoop on hand to use as a prop.
Anne Wheeler Body Crystal Sticker
Straining some little crystal beads across your breast and arm would be best.
Anne Wheeler Full Costume for Kids
If you have little time yet to want your children to look like Anne Wheeler, this complete outfit is the way to go.
Anne Wheeler is a trapeze artist in Barnum's circus. She wears a purple aerial costume, a short purple cape, armbands, white net stockings, gold boots, and a pink wig. Get a hula hoop as a prop. If you want to recreate this look, check out our list below.
More Post : Misty Pokemon Costume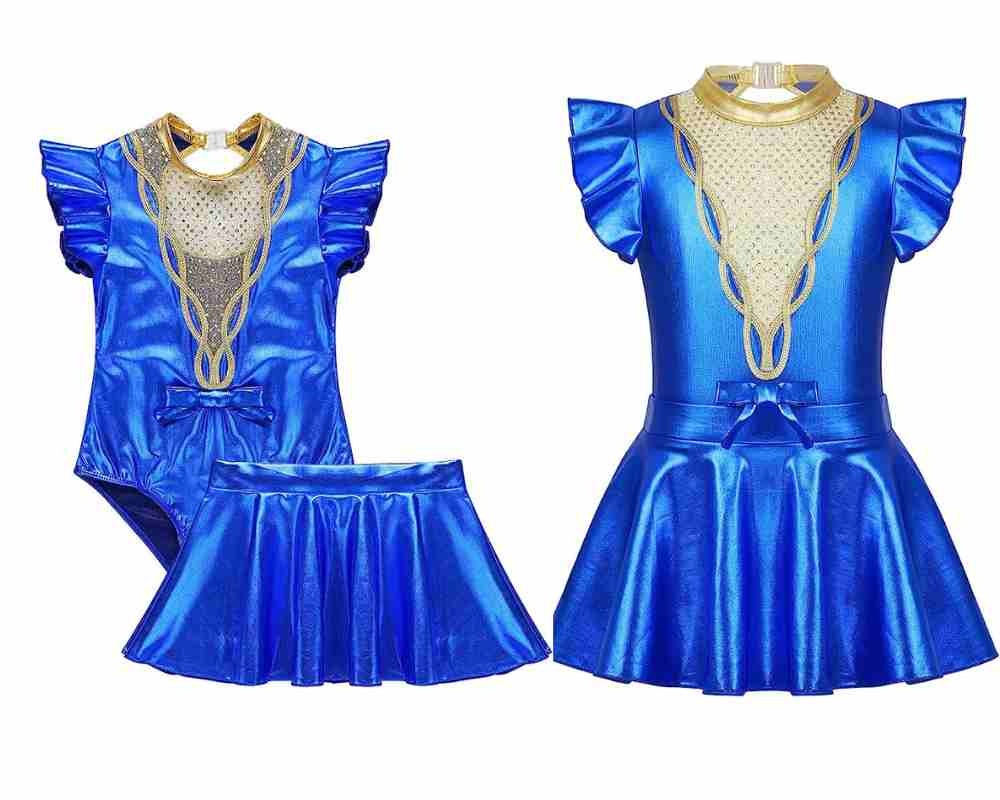 Anne Wheeler from The Greatest Showman
Anne Wheeler, played by Zendaya, is one of the main characters in The Greatest Showman, a 2017 American musical drama film based on the life of one of the greatest showpeople of all time, P. T. Barnum.
The film slipped under the radar at first, then exploded in popularity when it was released in theaters. Anne Wheeler is a black lady who falls in love with a white guy named Phillip Carlyle, who comes from a respected family. Their love put them to the test of racial prejudice in a society where it is considered the standard.
Anne Wheeler's Halloween Costume Ideas
Anne Wheeler is a fictitious character in the award-winning film The Greatest Showman. The film is an original musical based on the life of P. T. Barnum and the circus organization he founded. It allows undesirable and outcast people of society a place to express themselves. Anne Wheeler is a trapeze performer. Others look down on her and her brother because of their skin tone. These events turn Anne into a soft-spoken, shy woman who keeps her head down.
But her confidence emerges when she leaps through the air on stage. Wear a Sleeveless V-Neck High Cut Leotard, Cut Half Cloak, Armband, Pink Wristband, Tights, Pink Wig, Hula Hooper, Body Gem Stones Stickers, and Silver Shoes to take a leap of faith as Anne Wheeler.
More Post: Moana Costume
Cosplay Costumes for Anne Wheeler
In The Greatest Showman, Anne Wheeler's character is looked down upon due to her ancestry and skin tone. It follows her everywhere she goes. The scowls and judgments she receives from others are endless. Her performance dress represents this while also bolstering her confidence. Her vibrant purple leotard and pink wig stand out in the crowd. Her ensemble is memorable.
Anne's style is distinctive not just because of the color but also because it is paired with exceptional abilities. She can make her trapeze performance appear graceful and straightforward, which is more challenging than it sounds. Of course, Anne's attire deserves to be highlighted! W. D. Wheeler, Lettie Lutz, Tom Thumb, Phillip Carlyle, and P. T. Barnum are among the other circus 'freaks' that perform with them. With a costume like this, you're sure to fill the seats!
More Costume Post You May Like