The costumes are an essential part of theatre – they help tell the story, portray the characters, and immediately inform the audience. It is a really exciting day for students actors when they receive their costumes. Students can encounter challenges, however, once they put on their costumes. Directors often request that students wear comfortable clothes so they can move freely during rehearsal. If the students don't wear workout-robe-like costumes, it's less useful for helping them learn choreography and blocking.
Performances of actors are affected by their costume choices – for better or worse. So, considering costumes from the feet up, let's examine a few ways they can influence performance and character portrayal.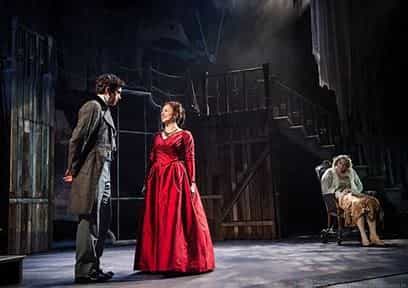 You are setting yourself apart from others.
As well as helping the audience to understand information about the character and the performance as a whole, performers can find it easier to 'become' their character once they try their costume on. Costumes can:
A character's age, gender, occupation, and economic and social background are some of the basic details the audience needs to know.

A character's clothes can reveal a lot about their personalities, such as the style of a striking costume worn by a vain character or the clothes worn by a shy character.

Could reveal information about a character's circumstances through their clothing, for example, beginning the play in smart clothing but by the end of it looking creased and untidy to communicate the journey they have taken and what they have experienced.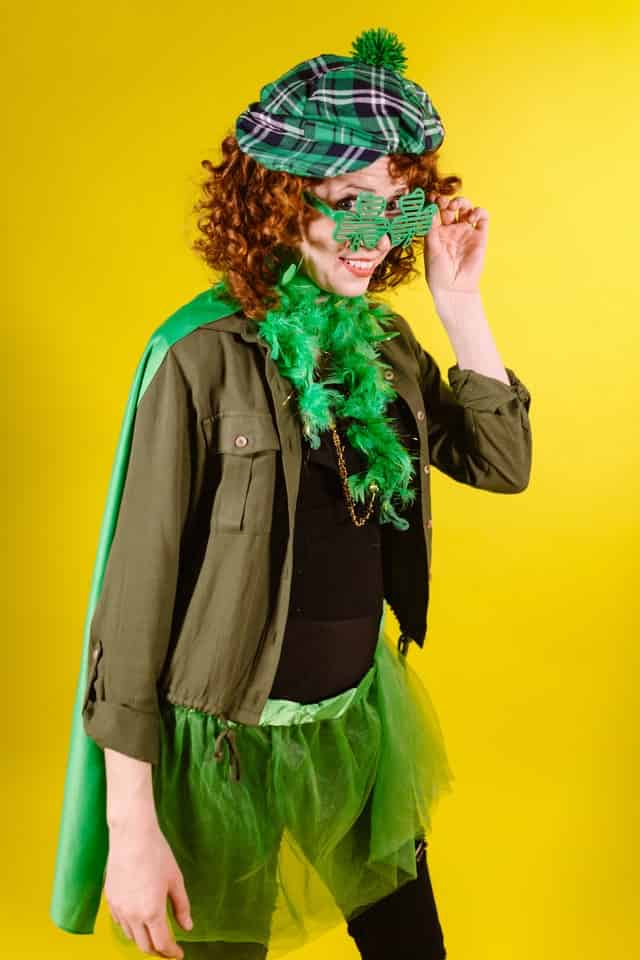 1. Skirts and Dresses
With a different length or fit of the skirt, people sit, stand, or move differently. Tripping hazards can be created by skirts that are longer and wider. Moving around can be difficult in short, tight skirts.

Rather than wearing older-style period skirts at their natural waist, students often wear them halfway down their hips (modern).

To avoid wardrobe malfunctions, students wearing skirts and dresses should wear appropriate undergarments.

Be sure to also give special attention to accessories such as bustles, petticoats, and crinolines, which can be loud (lots of rustling) and make it difficult to sit down. Furthermore, the deeper and longer the layers you add to your costume, the heavier and hotter it will become.
2. Shoes
When wearing boots, sneakers, sandals, heels, or bare feet, people walk differently.

Flip-flops should not be worn on stage because they are noisy and don't provide much traction.

Whether on or off stage, high heels can make a lot of noise. Students must practice walking in them to avoid sounding and looking clumpy.

If some students are wearing shoes and some are barefoot, the students with shoes should take extra precautions not to step on the barefoot students.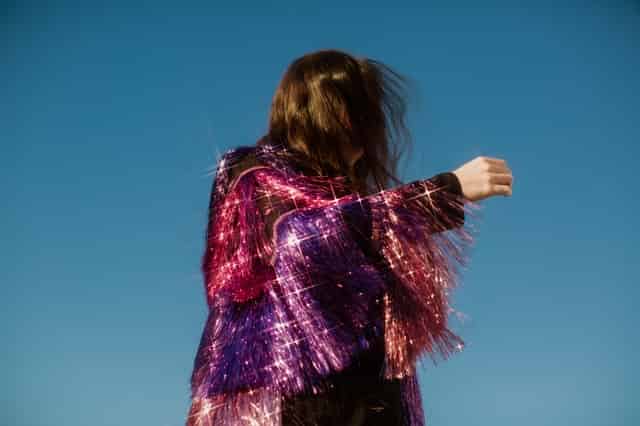 3. Shirts
The sleeves of certain shirts may restrict arm movement, depending on how tight or billowy they are.
4. Jackets, coats, capes, and shawls
What is the procedure to wear and remove them?
5. Gloves
It may be difficult to grasp props when you wear gloves (they can be slippery or too tight to allow easy movement).

.
6. Jewelry
On stage, it can be not easy to put on and take off jewelry.

You can easily lose and broken jewelry.

Use magnetic clasps on necklaces, bracelets, and chains.

Solution: Provide multiple copies/backups just in case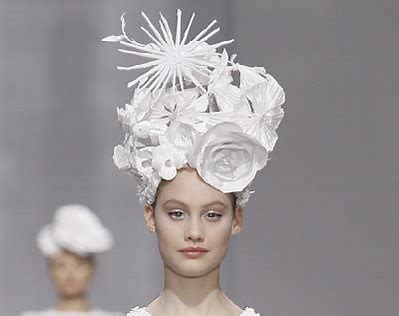 7. Headpieces and hats
When not secured properly, hats easily fall off.

The shadows on actors' faces are a result of hats and caps.

The brims of actors' hats can completely hide their faces.

The attachments on headpieces (like fascinators and tiaras) can become tangled in long hair, making them challenging to remove.
8. Facial hair and wigs
The risk of wigs falling off is constant.

Maintaining a wig's appearance requires care.

A cast member should not share a wig or wig cap.

Body mics worn at the hairline or on the cheek can be affected or interfered with by hats and wigs.

Spirit gum (a special adhesive) is required to apply fake facial hair, which can be difficult to apply and remove.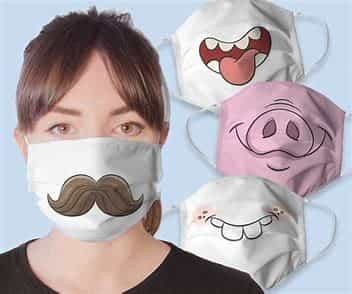 9. Makeup for masks and other special effects
Actors' facial movements and vision can be affected by masks.

Because the face is hidden behind a mask, students are forced to emote differently.

Masks can silence the voice.

There are allergy concerns when it comes to makeup.

Costumes and other actors can also get smeared with makeup.
Hey, I would like to highly Suggest to you read about – COVID-19 Health and Safety Plan.It really helps full and also help you understand your family safety:)
If you are doing an office job you should read – COVID-19WORKPLACESAFETYPLAN
Wearing Clothes is Not Enough
Costumes don't just consist of clothing either. In addition to costume departments, hair and makeup departments, prop departments, and costume departments work hand in hand to make a character's look and identity. For example, there would be no Queen of Hearts without her iconic red hair and powdered-white face. Just as much as it's the performer's job to accomplish that, they are integral to her character and make her the stoic, cold, and flamboyant person she is. The theater is alive thanks to costume.
 In addition to dressing for the character, the costume is important to portray their personality.
 A naturalistic theater performance is equally about the character for the performer and the audience. Therefore, a performer must empathize with their character as part of a naturalistic performance.
Performers need to understand their character's motivations in order to be great naturalists; what drives them when they make decisions during the performance, why they make the decisions they do. Costumes are a primary method of expressing themselves in this way. As a naturalist, becoming a character is very important, and by wearing a costume, one becomes that character. By using the costume, performers are able to embody their character physically, find their mannerisms, wear the clothes that represent their character, and find their movement.
Establishing the context of the play
Changing fashion and styles alter the depiction of the period and geographical setting of the play and convey the context of the play. Before any dialogue has been spoken, performers wearing dinner jackets, bow ties, and top hats suggest a historical setting. The costume design can also contribute to conveying its geographical setting through local cultural dress or climate references.
Styling support
In addition to the other design elements of the production, costume supports its overall style. For example, a naturalistic style should have costumes that embody everyday life and are realistic. The costumes for a pantomime, on the other hand, would be colorful and grand to support the overall style.
Finally, we conclude.
Practicing important costume pieces at early age should be the most important lesson for students. Using "important" here means things the student finds difficult or new and unfamiliar to them. Items worn by characters must appear completely natural and normal. Actors will sink into their character more easily if they look more natural in their costumes. 
More Costume post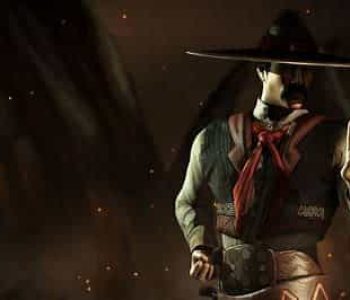 Kung Lao may be a warrior, but kung lao costumes idea is first and foremost a pacifist, gaining more happiness when he promotes peace than by inciting violence and also mortal kombat games.
A popular show every year. Your show is sure to be a huge success when you rent our Thoroughly Modern Millie costumes. Luckily, with our Thoroughly Modern Millie costumes.