There's no doubt that King Kong is one of the most famous fictional monsters to grace the big screen. Once termed The Eighth Wonder of the World, this giant ape has made a permanent impression upon our minds, and people still love him to this day. Filmmakers still make different King Kong movies to this day, which is no surprise.Let,s make King Kong and Ann Darrow Costume.
As part of the movie King Kong, one of the most famous scenes is when King Kong climbs the Empire State Building in New York, and this can be recreated with your toddler. Like the building, all you'll need to wear is a grey sweater, grey pants, and a building headpiece while your kid wears a monkey suit.
King Kong Costume: How to make it
Sweatshirt for men from Gildan
As your Empire State Building outfit base, wear a gray sweater.
A more extended drop shoulder, a straighter armhole, and a broader, straighter sleeve. This is a heavy-weight fabric. With the hems stitched twice to make it durable, you can be sure that it will last a long time. The interior is made from soft cotton fabric. Enhanced stretch and recovery thanks to ribbed cuffs and bottom band with spandex.
Grey jogging pants for men
Put on a pair of equally gray joggers to match your sweater.
Paint for black textiles
Create the appearance of windows on the building by painting small black rectangles on your sweater and pants to make them look like windows.
Sheets of cardboard
The Empire State Building's iconic roof can be recreated using cardboard sheets and used as a headpiece.
Painting in Grey Acrylics
Make your headpiece the same gray color you are wearing on your outfit.
You can use this brilliant acrylic paint for a wide variety of arts and crafts since it dries to a matte finish. Grab your acrylic paint brushes and add a splash of color to all your DIY projects by using this fun, bright acrylic paint
How to Ann Darrow Costume
Evening dress in white
A plain white evening dress will make you look like a movie star.
This dress is adorned with a unique, high-low design that enhances its elegance. With its ruched bust design and rhinestones that are non-removable, this dress creates a universally flattering silhouette.
Suitable for prom parties, bridesmaids, evening parties, cocktail parties, formal and semi-formal parties, etc.
Latin Salsa and Bachata Shoes
With silver heels, you can keep the glitzy look. Please choose the bigger size if you have wide soles—very smooth, smooth, and exquisite Patent Leather upper, Suede Outsole, Satin Insole.
The ankle cross strap is attached to the shoe with a pin buckle. Exceptional flexibility, lightweight, and very comfortable. Measures approx. The 2.76″ height displays the graceful figure of ladies, displaying the extreme charm of young dancers. The suede sole is non-slip and suitable for indoor floors, with good skid resistance and balance.
Fabric: Flannel-backed
For the palm of your DIY hand, you can use faux leather fabric.
Wire for craft projects made from aluminum
To make your DIY hand, you will need to form it from craft wire
Ann Darrow is a beautiful woman and struggling performer who sets sail with her favorite playwright on a ship, only to be captured in the mysterious Skull Island. When she meets Kong on the island, she falls in love with him. Even though she was scared witless at first, she soon bonds with Kong and gains the giant's trust.
One of the most iconic movie scenes to ever be shot is Ann Darrow and King Kong's scene atop the Empire State Building in King Kong. She wears a white flowy dress and silver stilettos, and to make it look like Kong is holding Ann, a DIY giant ape's hand is made to resemble Kong.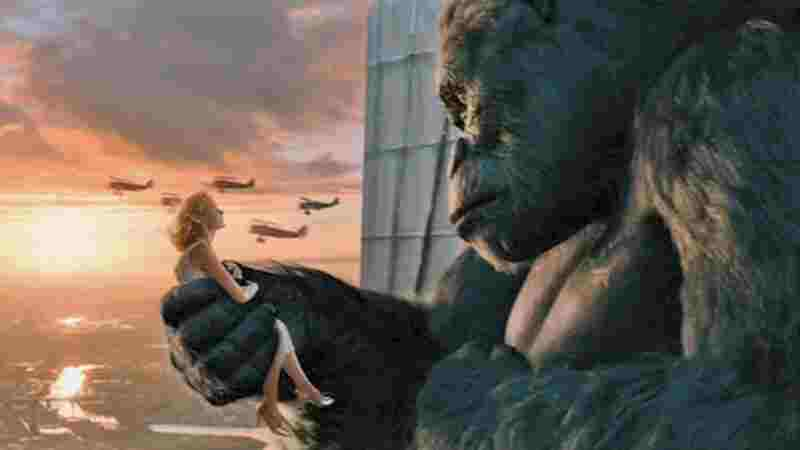 What Ann Darrow has to say
Naomi Watts played the role of Ann Darrow in the film. Besides Mulholland Drive and The Impossible, Watts is known for her roles in Birdman (The Unexpected Virtue of Ignorance) and The Impossible.
About King Kong
In 2005, Peter Jackson co-wrote, produced, and directed King Kong's film, starred Naomi Watts as Ann Darrow, Jack Black as Carl Denham, and Adrien Brody as Jack Driscoll.
More Costume Post