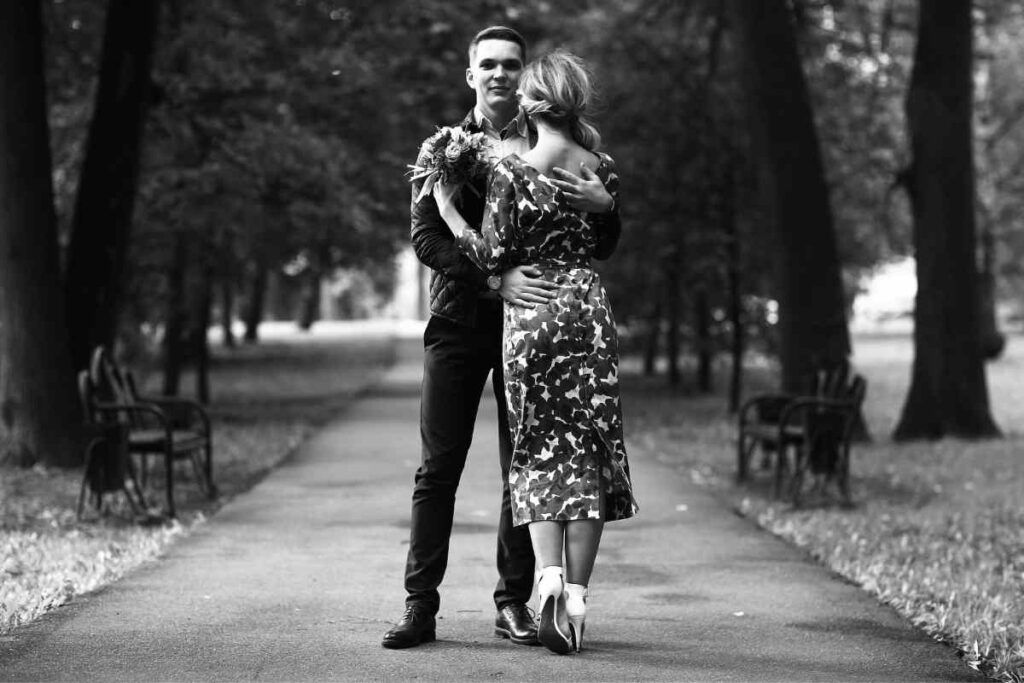 Costume Care Tips: Preserve the Magic of Your Costumes
Costumes are more than just pieces of clothing; they are expressions of creativity and identity and often a significant investment. Whether you're a cosplay enthusiast, a parent with adorable baby costumes, or someone who enjoys dressing up for special occasions, taking care of your costumes is essential to ensure they retain their magic for years to come.
Costume care is not merely about cleanliness; it's about preserving the integrity and allure of your costumes. A well-maintained costume not only looks better but also lasts longer. It's an investment in the memories and experiences of each costume, preparing them for future use or nostalgic reflections.
Costumes often involve a significant investment of time, effort, and money. Intricate designs, unique fabrics, and attention to detail contribute to their value. By caring for your costumes, you're protecting this investment, ensuring that each piece remains vibrant, structurally sound, and ready for any event or celebration.
Introduce the categories covered in the Costume Care Tips page.
Costume Update provides comprehensive guidance on caring for costumes across various categories. Our costume care tips cover a wide range of costume types, including:
We aim to provide tailored advice for each category, addressing specific challenges and considerations unique to the diverse world of costumes.
General Costume Care Guidelines
Costume care begins with a set of general guidelines applicable to costumes of all types. By following these tips, you can ensure that your costumes remain in top-notch condition, ready to dazzle at any event.
Storage Tips
1. Proper storage containers
Selecting the proper storage containers is crucial for preserving the shape and condition of your costumes. Opt for containers that provide ample space, avoid excessive compression, and are made of materials that won't leach colour or odour onto your costumes.
2. Ideal storage conditions (temperature, humidity)
Costumes thrive in stable environments. Keep your storage area cool, dry, and well-ventilated to prevent mould, mildew, or damage caused by extreme temperatures.
3. Hanging vs. folding considerations
Different costumes benefit from other storage methods. Hanging is ideal for costumes that may lose shape if folded, while folding is suitable for more robust materials. Consider the specific needs of each costume to determine the best storage approach.
Cleaning Techniques
1. Fabric-specific cleaning recommendations
Understanding the fabric of your costume is paramount to effective cleaning. Different materials require distinct care approaches. For instance, delicate fabrics like silk may require gentle hand washing, while sturdier materials like cotton can withstand machine washing. Our costume care tips will provide detailed instructions for each fabric type, ensuring you choose the suitable cleaning method to maintain the quality of your costume.
2. Spot cleaning vs. complete cleaning
Not every costume requires a full wash after each use. Spot cleaning is a valuable technique to address localized stains or dirt without subjecting the entire costume to the cleaning process. We'll guide you in identifying when spot cleaning is sufficient and when a more extensive, complete cleaning is necessary for maintaining overall cleanliness and freshness.
3. Addressing common stains
Costumes are susceptible to various stains, from food and beverages to makeup and ink. Our costume care tips will offer specific strategies for tackling common stains based on the type of material. Whether it's a grease stain on a superhero cape or makeup smudges on a glamorous gown, we'll provide step-by-step instructions to help you effectively remove stains without compromising the integrity of your costume.
Handling and Wearing
1. Proper dressing techniques to avoid damage
Putting on a costume can be a delicate process, especially when dealing with intricate designs, zippers, or accessories. Our guidelines will teach you to wear your ensemble carefully, minimizing the risk of snags, tears, or damage. From handling fragile attachments to ensuring a secure fit, proper dressing techniques are essential for the longevity of your costumes.
2. Guidance on movement and activities while wearing costumes
Wearing a costume often involves more than just standing still. Whether dancing, posing for photos, or participating in activities, our costume care tips will advise how to move comfortably and safely while wearing your costume. Learn how to navigate crowds, sit, and pose without putting unnecessary strain on your outfit, ensuring it remains intact and impressive throughout the event.
3. Tips for preventing wear and tear during events
Events can be challenging on costumes, with factors like crowded spaces, varying temperatures, and accidental bumps posing risks to your attire. We'll share practical tips on how to navigate events while minimizing wear and tear. From avoiding sharp edges to strategic planning for movement, our guidelines aim to help you enjoy your costume experience while preserving its condition for future use.
Category-Specific Costume Care
Adult Costumes
1. Special considerations for intricate designs
Adult costumes often feature elaborate and intricate designs that require special care. Our costume care tips for adult costumes will delve into the nuances of handling delicate embellishments, such as sequins, beads, or intricate stitching. Learn how to navigate these details during storage, dressing, and events to preserve the aesthetic appeal of your costume.
2. Cleaning recommendations for different materials
Adult costumes can be crafted from various materials, each with its cleaning requirements. From luxurious velvet to synthetic blends, our guidelines will offer tailored cleaning recommendations for materials commonly found in adult costumes. Whether it's dry cleaning, hand washing, or machine washing, we'll guide you through the appropriate steps to maintain the integrity of your costume.
3. Storage tips for more giant costumes
Some adult costumes, such as those with voluminous skirts or extensive accessories, may require special considerations during storage. Our Costume Care Tips will provide practical advice on how to store more giant costumes to prevent deformation, creasing, or damage. Whether utilizing garment bags or selecting specific storage containers, you'll learn to maximize space while ensuring your more giant adult costumes remain pristine.
Animal Costumes
1. Fur maintenance tips
Animal costumes often incorporate faux fur to add texture and authenticity. Our costume care tips will guide you through adequately maintaining fake hair, including brushing techniques to keep it fluffy and tangy-free. Learn how to address matting, restore volume, and ensure your animal costume maintains its lifelike appearance.
2. Cleaning and storing costumes with unique textures
Animal costumes may feature unique textures like scales, feathers, or other distinctive materials. Discover the best cleaning methods for these specialized textures to maintain their visual appeal without causing damage. Additionally, our guidelines will cover appropriate storage techniques to preserve the integrity of these unique elements over time.
3. Addressing wear in high-friction areas
Costumes portraying animals often have high-friction areas, such as the underarms or between the legs. Our costume care tips will offer insights into preventing and addressing wear in these regions. From reinforcing seams to choosing fabrics that withstand friction, you'll learn strategies to extend the lifespan of your animal costume and ensure it stays in top condition.
Babies Costumes
1. Baby-friendly cleaning products
Babies' costumes require extra care, and using baby-friendly cleaning products is essential to ensuring the safety and comfort of your little one. Our costume care tips for baby costumes will introduce you to gentle, hypoallergenic detergents suitable for sensitive baby skin. Learn how to clean baby costumes effectively without compromising safety, and discover the best practices for maintaining cleanliness while prioritizing your baby's well-being.
2. Storage considerations for smaller sizes
Babies increase, and their costumes often come in smaller sizes. Proper storage is crucial to preserving these precious outfits for future use or as keepsakes. Our guidelines will cover space-saving storage solutions, such as vacuum-sealed bags or labelled containers, to ensure that smaller-sized costumes remain in pristine condition and ready for the next adorable photo opportunity.
3. Tips for handling delicate fabrics
Baby costumes may feature delicate fabrics that require special attention. Our costume care tips will guide you on handling and caring for these soft materials, from gentle washing techniques to air-drying methods that maintain the softness and integrity of the fabrics. Learn how to keep your baby's costume looking as cute and comfortable as the day you first put it on.
Cartoon Costumes
1. Preserving vibrant colors
Cartoon costumes often rely on vibrant colours to capture the essence of animated characters. Our costume care tips for cartoon costumes will offer insights into preserving these colours over time. From colour-safe detergents to washing techniques that minimize colour fading, you'll learn how to keep the vibrancy of your cartoon costume intact for countless appearances.
2. Cleaning and caring for exaggerated features
Cartoon costumes may include exaggerated features, such as oversized hats or accessories. Our guidelines will cover the best practices for cleaning and maintaining these unique elements. Whether it's spot cleaning to address localized dirt or specific care for oversized features, you'll gain the knowledge needed to keep your cartoon costume looking larger than life.
3. Special considerations for accessories
Cartoon costumes often come with accessories that contribute to the character's charm. Our Costume Care Tips will provide advice on caring for these accessories, from proper storage to cleaning methods that preserve their appearance. Whether it's a distinctive hat, prop, or other accessory, you'll learn how to maintain the cohesive look of your cartoon costume ensemble.
Celebrity Costumes
1. Handling costumes with intricate details
Celebrity costumes often boast intricate details that contribute to their star-studded appeal. Our costume care tips for celebrity-inspired pieces will guide you on how to handle these elaborate designs with care. Learn techniques for safe dressing and undressing to prevent damage to delicate details, ensuring your celebrity costume maintains its red-carpet allure.
2. Cleaning delicate fabrics and embellishments
Delicate fabrics and intricate embellishments are standard features of celebrity costumes. Our guidelines will provide insights into the proper cleaning methods for these high-end materials. From hand-washing soft fabrics to spot-cleaning embellishments, you'll discover techniques that maintain the luxury and glamour of your celebrity-inspired costume.
3. Storage tips for celebrity-inspired pieces
Preserving the allure of celebrity costumes requires meticulous storage. Our costume care tips will offer storage solutions tailored to celebrity-inspired pieces. Learn about garment bags, padded hangers, and other protection methods against dust, light, and potential damage. Your celebrity costume will be ready for its next glamorous appearance with our guidance.
Fashion Costumes
1. Seasonal storage considerations
Fashion costumes often follow seasonal trends; proper storage during off-seasons is crucial to longevity. Our Costume Care Tips will guide you through seasonal storage considerations, including the importance of clean, dry storage spaces and protective coverings. Learn how to keep your fashion costumes pristine, ready to make a stylish return when the season calls.
2. Cleaning high-fashion materials
High-fashion materials demand specialized cleaning approaches to maintain their unique textures and appearances. Our guidelines recommend cleaning methods suitable for luxury fabrics commonly found in fashion costumes. From dry cleaning to gentle hand washing, you'll gain insights into preserving the luxury of your fashion-forward ensemble.
3. Avoiding damage to unique embellishments
Fashion costumes often feature unique embellishments that contribute to their haute couture appeal. Our costume care tips will offer strategies for avoiding damage to these distinctive elements. Whether avoiding snagging on jewellery or protecting intricate beading, you'll learn how to navigate the challenges of wearing and storing fashion costumes with embellishments, ensuring they remain runway-ready.
Games Costumes
1. Addressing wear from interactive activities
Games costumes are often designed for interactive activities, and wear and tear are inevitable. Our Costume Care Tips will provide strategies for addressing common wear issues, from reinforcing seams to repairing minor damages. Learn how to enjoy gaming-inspired costumes to the fullest while ensuring they withstand the excitement of interactive play.
2. Cleaning and caring for gaming-inspired fabrics
Gaming-inspired fabrics can vary widely, from futuristic materials to armour-like textures. Our guidelines will cover cleaning techniques suitable for these unique fabrics, ensuring your gaming costume remains in top condition after each adventure. Discover the best practices for maintaining cleanliness without compromising the integrity of gaming-inspired materials.
3. Storage tips for gaming accessories
Gaming costumes often come with accessories that contribute to the character's identity. Our Costume Care Tips will offer storage solutions for these accessories, from weapons to futuristic gadgets. Learn how to store gaming accessories safely to prevent breakage, deformation, or damage, ensuring that your entire gaming ensemble is ready for the next virtual or real-world quest.
Scary Costumes
1. Maintaining the spookiness factor
Scary costumes rely on their ability to evoke fear and excitement. Our Costume Care Tips will guide you on maintaining the spookiness factor over time. From preserving special effects to enhancing the costume's overall presence, you'll learn techniques to ensure that your scary costume continues to send shivers down spines during every haunting occasion.
2. Cleaning and storing costumes with special effects
Scary costumes often have special effects such as glow-in-the-dark features or simulated bloodstains. Our guidelines will cover cleaning methods that preserve these effects without diminishing their impact. Additionally, we'll provide storage tips to ensure that scary costumes with special effects remain eerie and ready for the next chilling appearance.
3. Tips for handling masks and props
Masks and props are integral to many scary costumes. Our Costume Care Tips will offer practical advice on handling and storing these elements to prevent wear, tear, or deformation. Whether preserving the shape of a terrifying mask or maintaining the realism of a spooky prop, you'll learn how to keep your scary costume accessories in top-notch condition.
Toys & Dolls Costumes
1. Preserving miniature costumes
Toys and dolls costumes often feature miniature designs that require special care. Our Costume Care Tips will provide guidance on preserving these small yet intricate outfits. Learn about gentle cleaning techniques and storage considerations to ensure that your toys and dolls' costumes remain adorable and intact for playtime or display.
2. Cleaning fabrics for small accessories
Tiny accessories accompany many toys and doll costumes. Our guidelines will cover cleaning fabrics for these small elements, such as hats or capes, without causing damage. Discover the best practices for maintaining cleanliness in the miniature world of toys and doll costumes.
3. Storage considerations for toy costumes
Proper storage is critical to preserving the longevity of toy costumes. Our Costume Care Tips will offer storage considerations for these small ensembles, including using labelled containers or dedicated display cases. Learn how to organize your toy costumes and prepare for the next imaginative adventure.
Conclusion
In conclusion, Costume Update's comprehensive Costume Care Tips cover various categories, offering valuable insights into preserving the magic of your costumes. From handling delicate fabrics to storing accessories, we've provided guidance tailored to multiple costume types.
We invite readers to share their own costume care tips and experiences. Your insights can contribute to a vibrant community of costume enthusiasts, fostering a collective knowledge base for preserving the beauty and longevity of costumes.
Costume Update is committed to providing relevant and helpful content. We welcome feedback and suggestions for future costume care topics. If there's a specific aspect of costume care you'd like us to explore, or if you have tips to share, feel free to reach out. Together, we can continue to enhance the world of costume care for enthusiasts everywhere.