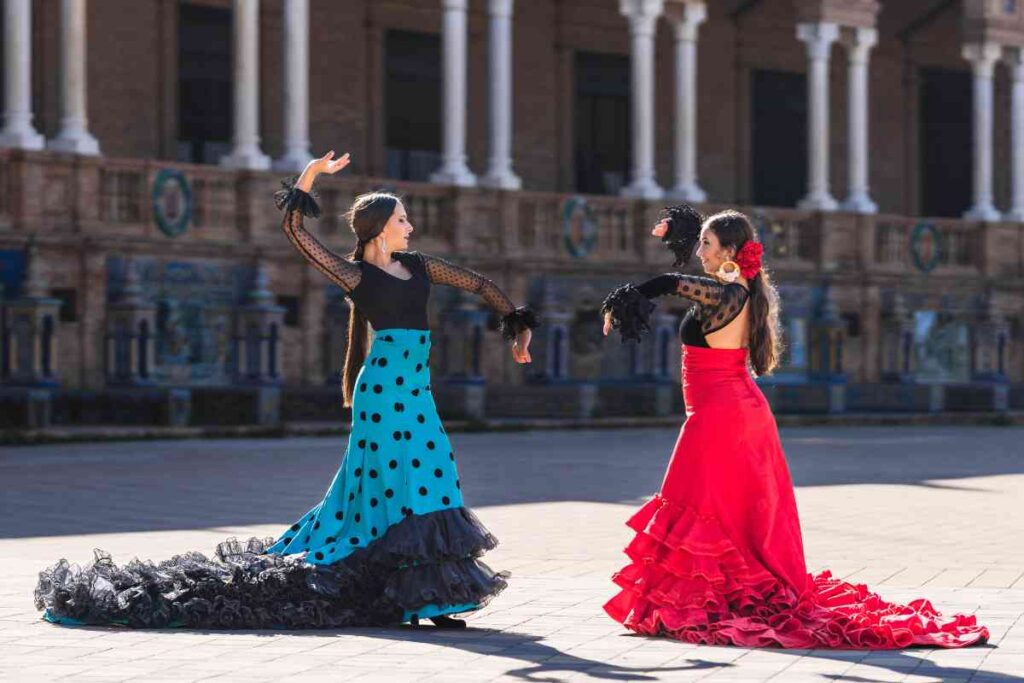 Costume Resources: Your Ultimate Source for Costume Inspiration and Expertise
Costumes are not just outfits but expressions of creativity, identity, and imagination. Whether you're gearing up for a themed party, a cosplay event, or just looking to add a touch of playfulness to your day, having access to reliable costume resources is crucial. The Costume Resources page on "Costume Update" is designed to be your go-to destination for all things related to costumes, providing a comprehensive guide for enthusiasts and novices alike.
In a world where the possibilities for costume choices are as diverse as those who wear them, a centralized information hub becomes invaluable. The Costume Resources page is not just a directory; it's a curated collection of insights, recommendations, and DIY inspiration to fuel your costume adventures.
Categories-

Adult Costumes
Recommended Online Stores for High-Quality Adult Costumes:
Explore a carefully curated list of online retailers known for their extensive collections of high-quality adult costumes. From classic to avant-garde, these stores offer a range of options to suit various tastes.
Tips for Choosing the Right Adult Costume:
Navigate the sea of choices confidently using our expert tips for selecting adult costumes. Consider theme appropriateness, comfort, and personal style to ensure you make a statement at any event.
DIY Adult Costume Ideas and Tutorials:
Unleash your inner costume designer with our DIY section, which features step-by-step tutorials and creative ideas for crafting adult costumes. From simple and budget-friendly to elaborate masterpieces, discover the joy of making your unique ensemble.
Whether you're a seasoned costume connoisseur or a newcomer eager to dive into dressing up, our Adult Costumes section has something for everyone. Stay tuned as we guide you through the exciting realms of costume exploration, providing the tools you need to make your costume dreams a reality.
Animal Costumes
Where to Find Realistic Animal Costumes:
Discover a curated list of online and physical stores renowned for realistic animal costumes. From full-body suits to detailed masks, we'll guide you to sources where quality meets authenticity, allowing you to transform into your favourite creature with style.
DIY Animal Costume Patterns and Guides:
Unleash your inner beast with our DIY section, offering animal costume patterns and step-by-step guides. Whether you're channelling the wild jungle or a domesticated pet, these resources provide the tools and instructions to create a one-of-a-kind animal costume that reflects your spirit.
Tips for accessorizing animal costumes:
Elevate your animal costume to the next level with our expert tips on accessorizing. From choosing the proper footwear to incorporating themed props, we'll help you add those finishing touches that make your animal costume roar.
Babies Costumes
Safe and Comfortable Baby Costume Options:
Ensure your little one is cute and comfortable with our safe baby costume options recommendations. Explore costumes made from baby-friendly materials with features designed for easy wear and minimal discomfort.
DIY baby costume ideas with easy-to-follow instructions:
Popular Baby Costume Themes:
Cartoon Costumes
Online Shops with a Wide Selection of Cartoon Character Costumes:
Explore a virtual cartoon wonderland with our list of online shops offering a diverse selection of cartoon character costumes. From timeless classics to the latest animated sensations, these stores have you covered for transforming into your beloved characters.
Tips for Creating a Perfect Cartoon Character Look:
Budget-Friendly Cartoon Costume Options:
Embrace your favourite animated personas without breaking the bank. Our guide to budget-friendly cartoon costume options directs you to affordable yet quality sources, ensuring your costume collection grows without a dent in your wallet.
Celebrity Costumes
Trends in celebrity-inspired costumes:
Stay in the fashion loop with our insights into the latest trends in celebrity-inspired costumes. From iconic red carpet looks to viral moments, we'll keep you updated on what's hot and help you bring a touch of celebrity glamour to your costume collection.
Makeup and styling tips for achieving a celebrity look:
Transform into a star with our makeup and styling tips tailored for achieving a celebrity look. Learn the secrets of contouring, hairstyling, and accessorizing to capture the essence of your favourite celebrities and make a lasting impression at any event.
DIY celebrity costume ideas:
Channel your inner celebrity without the Hollywood budget. Our DIY celebrity costume ideas provide step-by-step instructions and creative inspiration, allowing you to replicate the looks of your favourite stars with a personal touch.
Fashion Costumes
Current Fashion Trends Influencing Costume Choices:
Explore the intersection of fashion and costume with our guide to current trends influencing costume choices. From runway styles to streetwear sensations, we'll help you infuse your costumes with the latest and most relevant fashion elements.
Where to Find Fashionable Costume Pieces:
Elevate your costume game by discovering where to find fashionable costume pieces. Our curated list of stores and online platforms ensures that you have access to the chicest accessories, clothing items, and unique pieces to create a costume that turns heads.
Creating Unique and Stylish Costume Ensembles:
Be a trendsetter with our tips on creating unique and stylish costume ensembles. Whether blending different fashion eras or adding a modern twist to classic styles, our guide will inspire you to express your individuality through fashion-forward costumes.
Games Costumes
Popular Video Game Character Costumes:
Immerse yourself in the gaming universe by showcasing popular video game character costumes. From iconic protagonists to memorable villains, we'll guide you to the best sources for bringing your favourite digital characters to life.
DIY Gaming Costume Tutorials:
Level up your costume-making skills with our DIY gaming costume tutorials. Whether you're a seasoned cosplayer or a beginner, our step-by-step guides provide the instructions and inspiration to craft impressive gaming costumes from scratch.
Accessories to enhance gaming costumes:
Pay attention to the details that make gaming costumes genuinely immersive. Our guide to accessories highlights the essential items that can enhance your gaming character transformation, from weapons and props to special effects that add authenticity.
Scary Costumes
Haunted House-Worthy Scary Costume Recommendations:
Dive into the realm of horror with our curated list of haunted house-worthy scary costume recommendations. Whether aiming for classic monsters, supernatural entities, or contemporary horror icons, we'll guide you to the most spine-chilling options for a memorable and terrifying presence.
Special Effects Makeup Tutorials for Scary Looks:
Elevate your scary costume to a new level of fright with our special effects makeup tutorials. Learn the techniques and tools professional makeup artists use to create realistic wounds, creepy prosthetics, and other spine-chilling details that will make your scary costume unforgettable.
Tips for Creating a Spooky Atmosphere with Your Costume:
It's not just about the costume—it's about the entire experience. Discover tips for creating a spooky atmosphere that complements your scary costume. From eerie lighting to unsettling sound effects, we'll help you craft an immersive and chilling environment that enhances the impact of your frightening ensemble.
Toys and Doll Costumes
Where to Find Toy and Doll-Inspired Costumes:
Revisit the joy of childhood with our guide on where to find toy and doll-inspired costumes. Explore online stores and speciality shops that offer a delightful array of costumes inspired by beloved toys, allowing you to bring nostalgia to life with your costume choices.
DIY Tutorials for Transforming Into a Favorite Toy or Doll:
Unleash your inner child and get creative with our DIY tutorials for transforming into a favourite toy or doll. From crafting oversized props to capturing iconic features, our step-by-step guides provide the inspiration and instructions to turn yourself into a living toy or doll masterpiece.
Creative Ways to Accessorize Toys and Doll Costumes:
Elevate the playfulness of toy and doll costumes with our guide to creative accessories. Discover unique ways to enhance your costume, from interactive props to inventive makeup and hairstyling ideas. We'll help you add those special touches that make your toy or doll ensemble magical.
DIY Resources
Comprehensive Guide to Creating Your Costumes:
Embark on a creative journey with our comprehensive guide to crafting your costumes. Whether you're a seasoned DIY enthusiast or a first-time creator, we provide valuable insights, tips, and tricks to help you conceptualize, design, and bring your costume ideas to life.
Essential Tools and Materials for Costume Crafting:
Equip yourself with the knowledge of the essential tools and materials necessary for successful costume crafting. From sewing machines and fabric choices to adhesives and embellishments, our guide ensures you have a well-stocked arsenal to tackle various costume projects.
Step-by-step tutorials for various costume types:
Dive into our library of step-by-step tutorials covering various costume types. Whether you're interested in creating historical costumes, fantasy characters, or pop culture icons, our detailed instructions and visuals make the crafting process accessible to creators of all skill levels.
Buying Guides
Tips for Choosing the Right Costume Based on Different Factors:
Navigate the vast world of ready-made costumes with our insightful tips on choosing the right ensemble. Consider factors such as occasion appropriateness, comfort, and personal style as we guide you through decision-making to ensure your costume perfectly fits both your vision and the event.
Reviews of Popular Costume Retailers:
Make informed decisions with our reviews of popular costume retailers. We evaluate online and brick-and-mortar stores, providing honest assessments of product quality, customer service, and the overall shopping experience to help you make confident choices when purchasing pre-made costumes.
Budget-Friendly Costume Shopping Recommendations:
Embrace creativity without breaking the bank with our budget-friendly costume shopping recommendations. We guide you to affordable yet reliable online and offline sources where you can find high-quality costumes that won't strain your budget. Discover cost-effective options without compromising on style or authenticity.
Costume Care Tips
Proper Storage Techniques for Preserving Costumes:
Ensure the longevity of your costumes with our guide on proper storage techniques. Learn how to protect fabrics from discolouration, prevent damage from pests, and maintain the shape of intricate accessories. Proper storage is critical to preserving the memories and craftsmanship of your favourite costumes.
Cleaning and Maintenance Tips for Different Costume Materials:
Keep your costumes looking pristine with our comprehensive cleaning and maintenance tips. Whether your costume is made of delicate fabrics, leather, or speciality materials, we guide you through the proper cleaning methods and maintenance routines to keep your ensembles in top condition.
Repairing Damaged Costumes:
Salvage your beloved costumes with our tips on repairing damages. From sewing up tears to fixing accessories, we provide practical advice on addressing common issues so you can extend the life of your costumes and continue to enjoy them for years to come.
Community Features
User-Submitted Costume Photos and Stories:
Immerse yourself in the creativity of our community by exploring user-submitted costume photos and stories. Whether you're seeking inspiration or want to showcase your work, this section celebrates the diverse and imaginative world of costume enthusiasts.
Costume Contests and Challenges:
Engage in friendly competition and showcase your creativity by participating in our costume contests and challenges. From themed contests to innovative challenges, these events allow the community to come together, celebrate each other's work, and push the boundaries of costume design.
Forum or Comment Section for Users to Share Tips and Ask Questions:
Join the conversation in our dedicated forum or comment section, where users can share tips tricks, and ask questions. Connect with fellow costume enthusiasts, seek advice on your projects, and contribute to a collaborative space where the passion for costumes is celebrated.
Conclusion
Encourage readers to delve into the rich content on the Costume Resources page. Whether they seek inspiration, practical tips, or community engagement, the page is designed to be a valuable companion on their costume journey.
Extend an invitation for readers to continuously provide feedback and suggestions to enhance the Costume Resources page. Acknowledge the dynamic nature of the costume community and express openness to evolving the resource page based on the needs and interests of the audience.