Like the Corpse Bride, Emily has a slim figure and large round eyes framed by a tall, slender figure. Corpse Bride is the most famous living corpse from the critically acclaimed 2005 animated film. Emily, played by Helena Bonham Carter, grew up in a wealthy Victorian family in England and received an elite education. She has a kind heart as well as the ability to be very susceptible. However, when it comes to people she cares about, Emily would give herself fully. With Emily The Corpse Bride, you can look like a young zombie.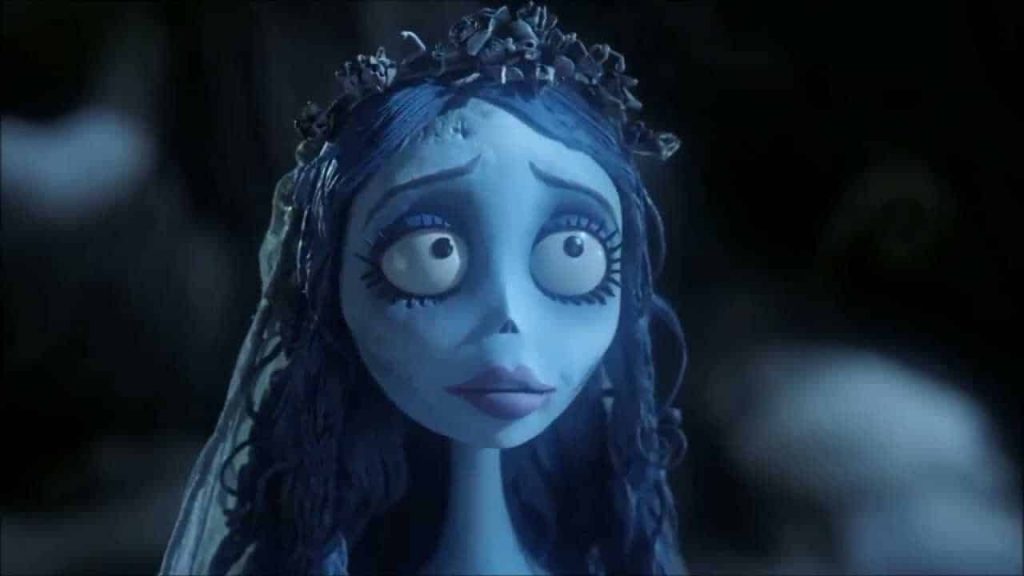 Wear a blue synthetic wig, a flower headpiece, skeleton opera gloves, skeleton knee socks, an hourglass body corset, a long maxi skirt, and a dress pump to knock them dead as Emily the Corpse Bride. So get your Bridesmaids dressed up and prepare for a haunting time this Halloween with Face & Body Paint!
Cosplay costumes for Emily The Corpse Bride
In addition to being wealthy and talented, Emily was the self-declared bride of the young Victor Van Dort after they met in the woods. Lord Barkis Bittern, her unscrupulous ex-fiancee, who was only interested in her family's wealth, killed her as fate would have it. His goal in the Corpse Bride was to gain that fortune. Emily's unique style is uniquely defined by her dirt-stained strapless wedding dress that features a sharp V-shaped bodice.
I imagined how delightful it would be to wear a creepy yet beautiful, Victorian-era costume with Victoria Everglot, Victor Van Dort, and Barkis Bittern. Assuredly, everyone involved in this cosplay will have an amazing time dressing up for Halloween this year.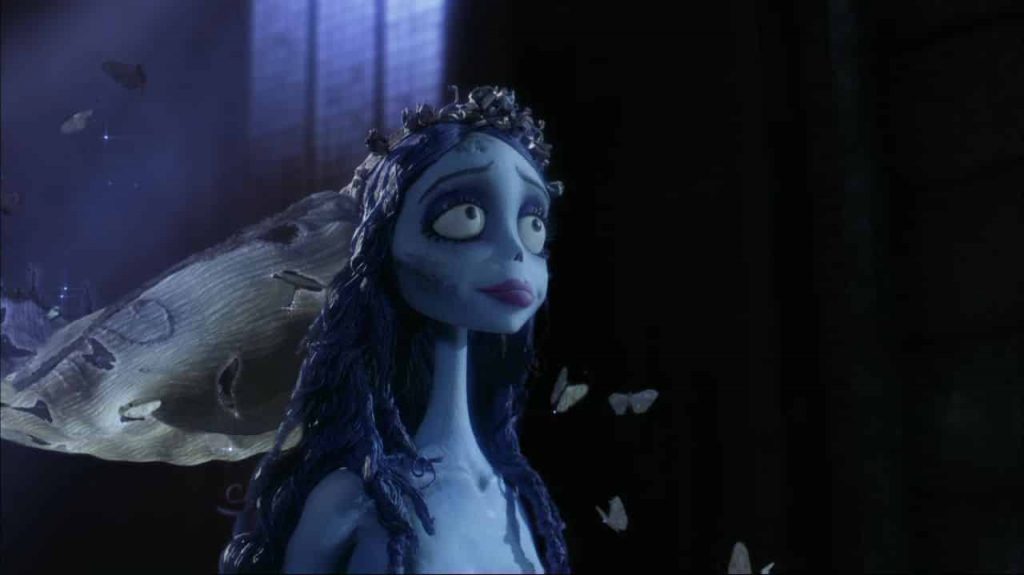 Emily The Corpse Bride: A Brief Overview
Tim Burton directed the 2005 British-American stop-motion movie Corpse Bride. Burton has produced three notable stop-motion films, including Nightmare Before Christmas. In this animated film, Johnny Depp voices the title character Victor Van Dort in a fictional European village during the Victorian era. Helena Bonham Carter plays Emily.
Victor Van Dort leaves his wedding rehearsal in embarrassment after forgetting his vows, so he practices in the woods. Unfortunately, he inadvertently puts his wedding band on the finger of a murdered woman, thinking it was a tree root. On the night of her elopement, Emily tells Victor, the Corpse Bride, how she and a stranger were murdered more than a decade ago. Later it was revealed that Emily's fiance, Richard E. Grant, had committed the murder.
Here are some words from Kathy, the person who created Emily's costume:
The costume I'm wearing is mine. To make it, it took about four months. A worn-out dead bride look was created by splattering paint onto an old corset and bedsheets. Fabric from Walmart and plastic flowers from Dollar Tree (which I painted) were used to make the veil, which cost me about $5. I also made the bouquet that way. My leftover fabric was used to make her gloves. It took me 9 hours to put on the makeup. The makeup is primarily eyeshadow, with a little face paint thrown in.
Just before she married her killer, Emily was found dead in her wedding gown.
No wet cleaning

Lace Applique with Tulle Applique. Back with a bandage. High-grade Lace Applique. Its natural waistline, its built-in bra, and its bones can only be cleaned by dry cleaning.

Designers with ten years' experience make the dresses for brides—precision in detail processing and selection of high-quality materials.

It is the perfect dress for weddings, parties, pageants, and other special occasions that require a short/mini silhouette.
The perfect shoe for a wedding gown is a pair of white heels.
Ankle straps featuring a scooped or peep of a toe and classic Peep Toes are perfect for every occasion. Soft soles add elegance and comfort. Elegant stiletto heels complete the look.
A classic d'Orsay design complements the peep-toe look of this heel, which also features a TPR outsole for a comfortable fit. Besides the adjustable ankle strap, the shoe has a scooped vamp and a zipper at the rear to easily get on and off.
With a 5-inch stiletto heel and lightly padded faux leather insole, the Swan-05 and Swan-05 Shine shoes are available in many colors. Stylish colors for all occasions are available in a variety of classic hues.
The importation of

The soles are rubber.

About 5 inches long is the heel."

(Approximate) Dimensions of the platform: 1.25″

IT FITS TRUE TO SIZE, BUT CUSTOMERS WITH WIDE FEET SHOULD ORDER HALF SIZE UP.
Emily's wedding dress includes a white lacy veil. Her hair is adorned with dead flowers.
This one-tiered, fingertip-length veil features sheer tulle, one-tier, and fingertip-length sheer tulle with a floral embroidery lace edge and a small plastic comb.

To complete your bridal look, this embroidered floral lace one-tier veil measures 35.4″ long.

Stunning scallop lace edge creates a graceful drama for a beach or outdoor wedding ceremony, providing just the right amount of drama.
You'll need light blue paint to achieve Emily's deathly pallor.
It includes glycerin, avocado oil, cocoa butter, aloe vera, and chamomile as prime emollients

We carry water-based makeup that is of premium quality

Makeup palettes with water-activated, moist cakes
With this costume set, you can become a corpse bride.
Leg avenue's products are made with high-quality materials

Built to withstand the harshest conditions and conditions

Leg avenue caters to all levels of users, whether they are professionals, recreational users, or even casual users
This mask can be used instead of makeup if you don't wish to do any
Fibers containing 100 percent other fibers

The importation of

Wash your hands

'Emily' — the official version of 'Corpse Bride by Tim Burton.'

Josh Way Link sculpted the sculpture.
More Costume post
As a strong Asgardian, Lady Sif fulfills her role well, as evidenced by her spectacular costume. To snag her look, pair your corset with a brown or red gladiator skirt paired with a silver or metallic neckpiece.
Dress up in a costume that expresses yourself this Halloween! The Costume Isle has a great selection of Halloween, cosplay, and other costumes to help you get ready for costume parties throughout the year.