If you are looking for some unique and fun ideas for costumes starting with the letter A, then you've come to the right place. Here are some fantastic Halloween costume ideas and lists that start with A, suitable for other fancy dress events and parties.
We have tons of costumes for everyone: adults, children, babies, and even pets!
You can purchase some of the costumes here, and others are just ideas to get your creative juices flowing. The A-party costumes I created are my favorites, and I hope they inspire you to wear them to parties and other special events.
See the disclosure policy for more info. You can find the disclosure policy here. (This post probably contains affiliate links. Information about our disclosure policy is available on our website.)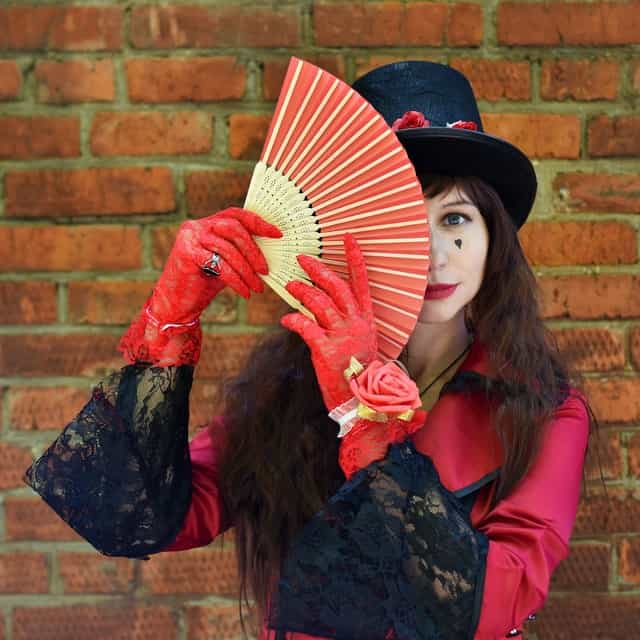 Ideas for Parties Inspired by Letters of the Alphabet
The pressure is on to throw a fun, memorable costume party during costume party season. Having your guests choose costumes starting with letters of the alphabet can be a fun party theme.
Here are some options:
If you want to narrow down the choices, have guests wear costumes related to their initials (or first names).

Invite guests to wear costumes with your initials on them.

For their costumes, choose one or two letters. Alternatively, they may have been deliberately selected.
You may find that your guests are confused when they first receive their invitations. Make sure the concept is explained thoroughly to avoid confusion. For example, dressing up might not be a good idea if your guests are confused. You might even lose them entirely if they don't attend.
This article will provide some costume ideas that start with the letter "A," including inspiration from famous characters and people.
In the comments box, please submit any other ideas you have so that others can benefit from them as well.
You're going to have a great time! 
A Costumes Beginning
As one of the most popular Swedish bands of the 1970s, ABBA won the Eurovision Song Contest in Brighton, winning the song contest in 1974. A group of four can choose an ABBA costume for a great group costume. For women, you can wear long flared jumpsuits or patterned mini dresses and boots in addition to white suits for men.
Jennifer Saunders and Joanna Lumley star in Fabulous, a British comedy television show from the 1990s. The fag hag Patsy had a beehive hairstyle, and the kidult fashionista magazine editor Edina loved champagne.
In two different films, comedian Jim Carrey played Ace Ventura as a pet detective. A coiffed hairstyle, shorts (or wide striped trousers), and a Hawaiian shirt should be worn.
Dress like an acrobat by wearing a leotard or top hat and tails. It is possible to dress up as an acrobat from another film, for example. There are alternative entertainers from Moulin Rouge, who are like Magda and other circus performers from Octopussy. Cirque du Soleil characters can also be achieved using stylized makeup and a colorful unitard.
Various action heroes could be featured in this theme, for example, Rambo, Crocodile Dundee, Indiana Jones, Terminator, or John McClean (from Die Hard). Women's role models include Lara Croft, Selene the vampire from Underworld, Emma Peel from The Avengers, and the girls in the film Sucker Punch.
English action figures such as Action Man are similar to American boys' dolls like GI Joe. Put on camouflage clothing or scuba gear.
Wear a fig leaf strategically placed on Adam's bodysuit. If you can find an Eve, this would make a fun couple costume.
He wears a black military-style jacket (frogging) with gold braiding on the front, black cargo pants, a frilly white shirt, ribbons in his hair, and a white stripe across the nose. As in the song "Stand & Deliver," you could also wear a highwayman costume.
Costumes for Food Starting with A
Apricot

Artichoke

Apple Pie

Anchovy

Almond

Avocado
Starting with a costume of a famous figure
Become Albert Einstein by wearing a white wig, matching mustache, white lab coat, and glasses for a complete look.

An Aristotelian perspective

Abraham Lincoln – don't have a mustache. Wear a top hat and a bow-tie suit.

Alexander the Great

Archimedes

Al Gore
Among the most popular reptiles in the world is the alligator. 
Unfortunately, a costume of this complexity might have to be rented since the details are so complicated.
The 1980 film Amadeus depicted Mozart's early years. A court-style wig and a Georgian costume are required.
It was believed that Amazon Warriors removed their right breasts to become better archers. Xena's costume or a Roman warrior's costume can help you achieve the look. Shakespearean connections: both Hippolyta and Tamora were said to be queens of the Amazons.
A Village People member was also an American cop, a staple of American television. Wear tight cream trousers, a blue, short-sleeved shirt, motorbike boots, a '70s mustache, and aviator glasses to complement the retro look.
An ice hockey kit could be adapted to look like an American footballer, but you may have trouble finding such a costume in the UK.
GI stands for General Issue, so wear a green uniform of the US army if you can. Elvis also wore GI clothing and performed for troops during WWII, so you might want to go Elvis-themed and dress up as him.
Sailor – A doughboy hat, white sailor suit, and bell-bottom trousers.
An android is a robot that appears to be human, not unlike a cyborg or a terminator. For example, the sci-fi comedy series Red Dwarf contained an android named Kryton, and Star Trek Next Generation featured Data. Create a futuristic look by wearing silver or gold clothing, pale makeup, a tinsel wig, or bald hair.
From the Star Wars saga, Queen Amidala is a character from the first three episodes. Naboo's Queen Midala is dressed in a red, black, and gold gown with a headdress, a very pale or white face, and stylized makeup. Padme Amidala appears in the second episode, wearing a white combat uniform and a white combat helmet.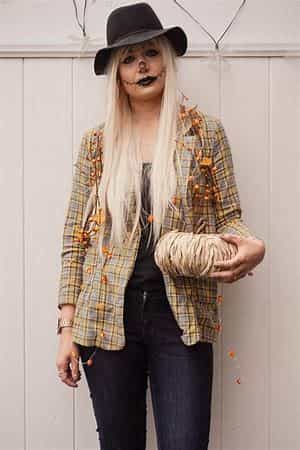 The Three Amigos: A group of three Mexicans mistook for heroes, Amigo is the Mexican character from the movie. The costume is easy to put together, and all you need is a poncho, sombrero, and Mexican mustache. We offer bullet belts and rifles as optional items that can be purchased online. Alternatively, a black and silver mariachi costume could be more sophisticated (and more expensive).
The talented singer Amy Winehouse passed away tragically too soon in the 2000s. Her striking black hairstyle, her winged eyeliner, and her tattoos became her trademark look. Put on a short dress with an A-line shape and ensure your appearance is slightly messy.
Anakin Skywalker – Anakin Skywalker is the former name and identity of Darth Vader, who appeared in Star Wars prequels. His Jedi robes and lightsabers were standard before becoming evil.
A classic example of an ancient king is King Arthur, Shakespeare's King Lear, or Theoden of Rohan (the character from The Lord of the Rings).
Characters starting with the Letter A in Cartoon Costumes
Anna 

Ariel.

Aladdin

Abominable
More Costume Post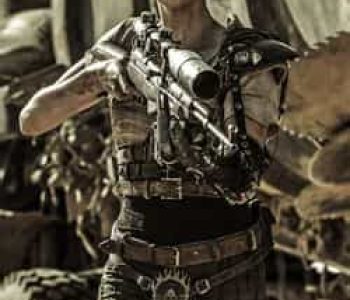 The style of Furiosa, like others in the movie, is unique. She is known for her shoulder pad that links to her prosthetic arm.
Patrick Stewart plays the most famous Star Trek character, Captain Jean-Luc Picard. On Star Trek: The Next Generation, Captain Picard is in command of the USS Enterprise-D.