Before becoming a Pokemon Breeder and then a Pokemon Doctor, Brock was a Gym Leader. During their travels, he accompanies Ash and Misty. His age and level-headedness make him the most mature of the group.
The outfit Brock wears is simple and travel-friendly. A green collared shirt, khaki pants, an orange vest, and blue sneakers are worn by him. Let's make Brock Pokemon Costume for Halloween.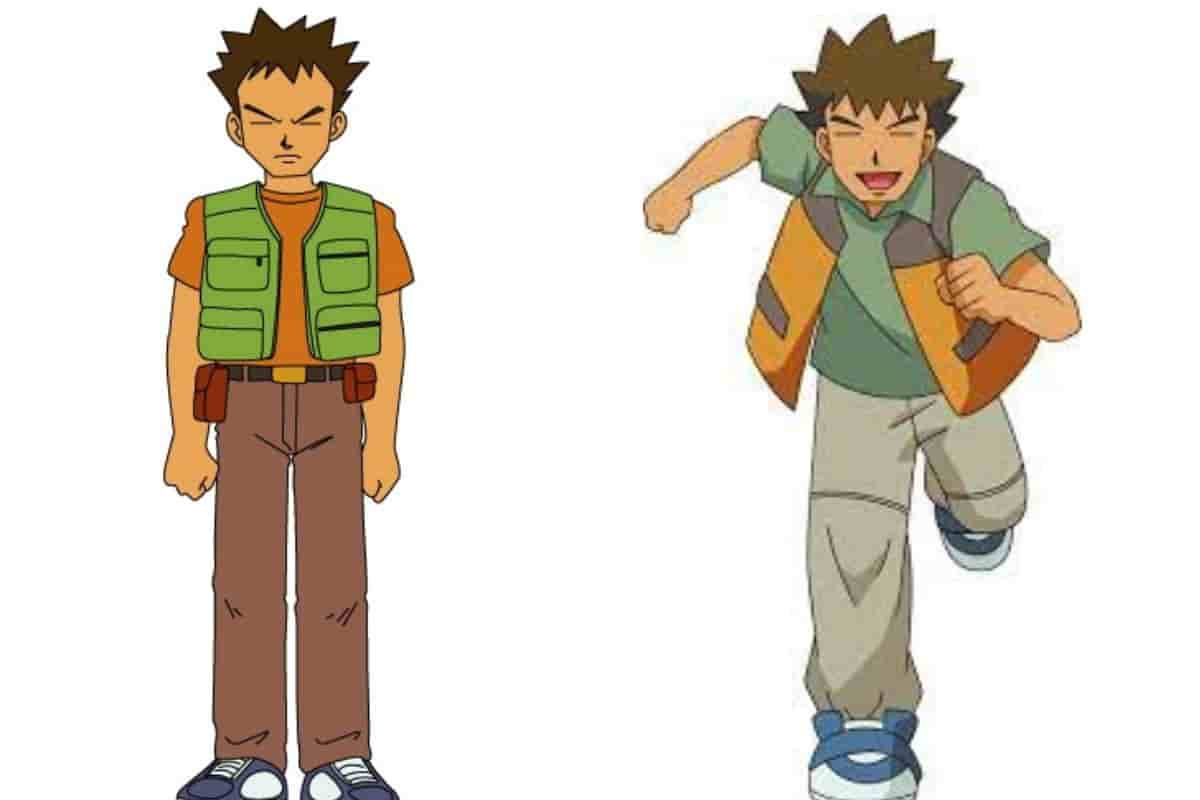 How to Make Brock Costume
Green Collared Shirt
A simple green collared shirt will be a good start when building your Brock outfit.
Orange Vest
An orange vest will make you look alive and alert, so wear one today.
Khaki Cargo Pants
Wear a pair of khaki pants with your bright tops to complete the outfit.
Blue High Top Sneakers
Wearing a pair of blue high-top sneakers will make you look incredibly cool and stylish.
Spiky Wig
This spiky wig is a great way to make your appearance look like Brock's.
Onix Plush
In honor of Brock's status as a Rock-Type Pokemon trainer, bring along an Onix plush.
More Post : Pearl Steven Universe Costume for Halloween
About Brock
For Pokemon's Japanese dub, Brock was voiced by Yuji Ueda. In addition to directing the series, Ueda is also a producer. In addition to Ghost in the Shell, Cowboy Bebop: The Movie, and Kaitou Sentai Lupinranger vs. Keisatsu Sentai Patranger, Ueda has portrayed iconic characters from other works.
Eric Stuart also voiced Brock in the English dub. The actor is also known for voicing iconic characters in works such as Yu-Gi-OH!: The Dark Side of Dimensions, Teenage Mutant Ninja Turtles, and G.I. Joe: Sigma 6.
Brock comes from Pewter City, where he is the gym leader and helps care for his siblings. Brock's character is characterized by selflessness, maturity, and impressive Pokémon knowledge. For much of the series, Brock initially aspires to become a Pokémon breeder but later decides he's better suited to become a Pokémon doctor. Pokémon of the rock type is Brock's favorite. Onix, Geodude, and Zubat were some of his most popular Pokémon. Ash's crew is well-suited to Brock's personality, as he bonds readily with the different Pokémon he encounters.
Costumes for Brock Cosplay
Nintendo's Pokémon franchise features Brock as one of its main characters. The series introduces Brock as the leader of Pewter City Gym. Intending to become the world's most excellent Pokémon breeder, Brock abandons his duties as a gym leader and joins Ash on his journey. As the tallest member of Ash's group, Brock is also considered the most mature and level-headed (likely due to his age). However, it is often seen that despite his maturity, he is dragged off by Misty when he sees a beautiful woman, even though he is often the most knowledgeable and prepared in the group.
Brock's spiked hair and almost constantly closed eyes make him a memorable figure. In addition, it is almost always seen that Brock wears brown, orange, and green clothing with blue shoes, regardless of the slight costume changes during the series.
A guide to the best Brock Halloween costumes
Dress up as Brock, one of Nintendo's main Pokémon characters. Brock, a rock-type Pokémon specialist who was once the Gym Leader of Pewter City, joins Ash Ketchum and Misty on their journey to become Pokémon masters. Put on a Fruit of the Loom Orange Cotton T-shirt, Levi's 505 Regular-Fit Twill Pants, Brown Canvas Web Belt with Brass Buckle, and Puma Smash Buck Icon Blue Shoes to look like Brock. Next, make yourself look like Brock with Brown Star Wars Belt Pouches, a Herschel Supply Little America Navy Backpack, and a Green Utility Vest with Pockets or Military Multi Pocket Vest.
More Costume Post You May Like