The main competitor of Average Joe's Gym is Globo Gym. The company is owned by White Goodman, who is Average Joe's arch-enemy. To win $50,000, both gyms compete in a dodgeball tournament in Las Vegas. Compared to Globo Gym, it looks more modern, well-designed, and more expensive. Come on, let's make a White Goodman Globo Gym Purple Cobras Dodgeball Costume
Purple Cobras is the name of Globo Gym's dodgeball team. They wear a purple shirt, black compression shorts, and different black body armor. The Globo Gym dodgeball kit contains everything you need.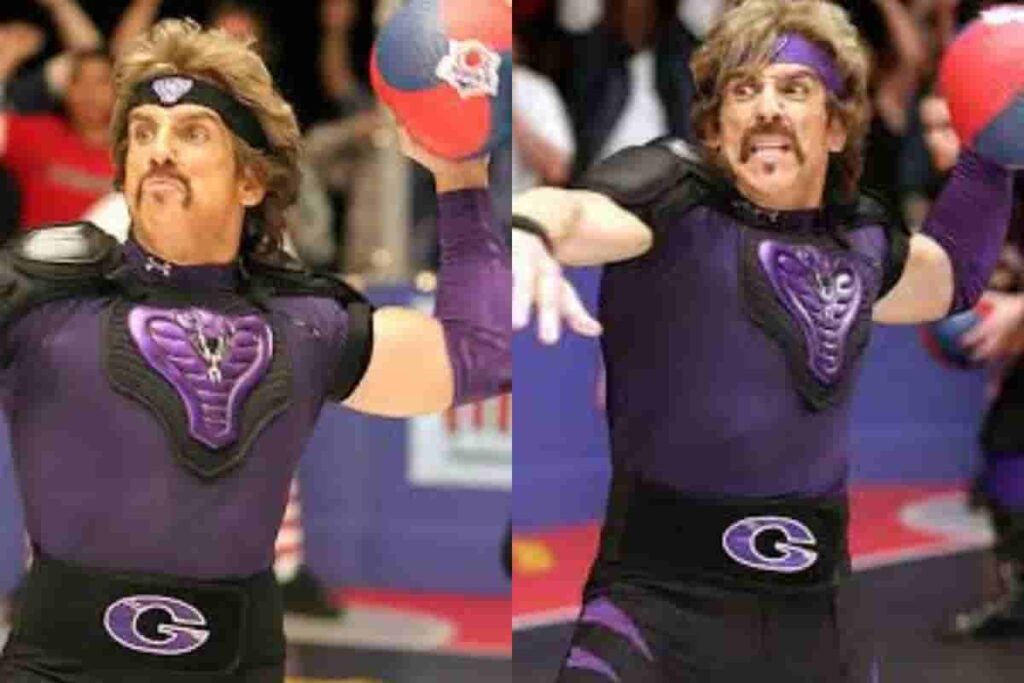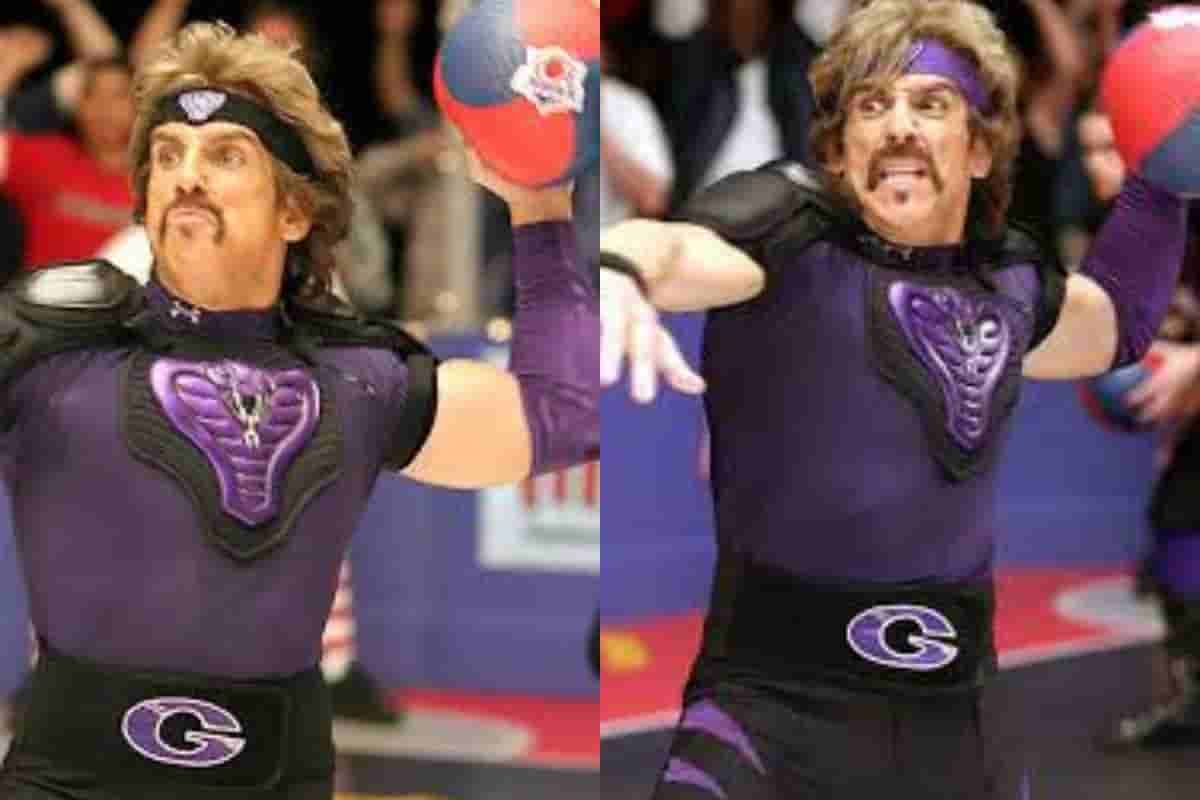 How to make a Globo Gym Purple Cobras Dodgeball Player / White Goodman Halloween Costume
White Goodman Globo Gym Purple Cobra Shirt
It would be the perfect base for your outfit if you wore this ready-made Purple Cobra shirt.
White Goodman Black Boots
A pair of sturdy black boots go a long way to complete your look.
White Goodman Shoulder Pads
You should wear shoulder pads before playing dodgeball to avoid getting injured.
White Goodman Arm & Knee Pads
You must wear knee and arm pads at all times during any rough sport to protect yourself against injuries.
White Goodman Purple Sweatband
Wearing a purple sweatband will help you to feel the team spirit when you are on the field.
White Goodman Wig & Goatee Set
This fabulous wig & mustache combo will make you feel like White Goodman.
More Post: Ginny Weasley Harry Potter Costume
About Globo Gym
The Globo Gym Purple Cobras consists of six members: White Goodman (Ben Stiller), Fran Stalinovskovichdaviddivichski (Missi Pyle), Me'Shell Jones (Jamal Duff), Blade (Rusty Joiner), Lazer (Kevin Porter), and Blazer (Brandon Molale).
You can read more about Globo Gym and the other teams in Dodgeball: A True Underdog Story by visiting these sites:
As soon as Goodman hears of this plan, he informs his Elite dodgeball team so they can beat them. Average Joe's dodgeball team manages to reach the final round despite several setbacks. Peter beats White to win the championship after a very intense match. His winnings allow him to buy a controlling interest in Globo Gym, and he quickly removes White from his position.
More Post: Molly Weasley Harry Potter Costume
Cosplay costumes for White Goodman
Your favorite movie is DodgeBall: A True Underdog Story, or maybe you want to cosplay an athletic character. White Goodman is the ideal choice if you are looking for a Halloween costume for any reason. To pull off this look, make sure every component has that iconic purple color White Goodman is known for. A local or online retailer will carry all the items for this hilarious cosplay.
This look would be great if you could put it together for us. Also, we'd love to display some pictures of you cosplaying White Goodman on our main page so other people can see what a great character he is. What about dressing up as other members of the Globo Gym Purple Cobras as a group costume idea?
Halloween Costume Guide for White Goodman
The famous comedian and actor Ben Stiller portrays White Goodman, owner of Globo Gym, in DodgeBall: A True Underdog Story. He also leads Globo Gym Purple Cobras in the movie. Halloween is a perfect time to dress up like White because of his over-the-top characteristics and stylized purple jumpsuit. This White Goodman costume guide will help you see this hilarious movie villain.
You'll first need a purple Cobra t-shirt with shoulder and chest pads. Don a pair of black tights, wristbands, purple arm sleeves, combat boots, and a purple sweatband. Wearing a mustache and wig together will help you achieve White's iconic hair.
More Costume Post You May Like