Every morning, do you walk to your closet and think, "I have nothing to wear"? You aren't alone if you answered yes. It's happened to all of us.
Choosing clothes can be a challenge sometimes. For example, it can be a challenge to get dressed in the summertime if you don't want to wear the same old shorts and tee-shirt every day.
Fear not if you're out of ideas for your wardrobe. Here are some of the looks they wear for summer for a little style inspiration. Also, here are some tips on how to make your basic summer pieces more wearable this season.
You can wear them quickly, they're stylish, and they're comfortable. As well as including versatile pieces you might already own, I included a variety of styles and ways to wear them. So come on, let's get started.
Wearing Chambray Shirtdresses with Neutrals
Having a shirt dress in your closet, especially one in chambray, is a great idea because it's classic and versatile.
In addition to being helpful to have on hand when unsure of what to wear, neutrals go with everything, so they're a wonderful choice. Brown crossbody bags and belts look great with this shirtdress, and they are classic and classy.
An outfit can be easily accessorized by adding prints and color. For example, a pair of printed TOMS and a pink scarf with poms add a hint of femininity, as do print TOMS. Both are great choices for adding interest to your outfit.
Wearing a pencil skirt and a T-shirt
You can wear a high-waisted pencil skirt in the office or out on the town – it is versatile enough for both. Wear it with a T-shirt – something fitted, opaque, and solid for the office, or something fun, printed, and looser for dinner. 
Take advantage of a guy's generosity.
It's not uncommon to find a new outfit by popping into a boy's closet when yours seems bleak. It never fails – guys have the best basics! You could borrow or steal from your boyfriend or friend!
It is my favorite thing to steal my boyfriend's oversized, long, and cozy cardigans. It's so easy to look chic with just a tank, jeans, and a few choice accessories. A v-neck sweater of his looks great with skinny jeans and ballet flats as well. Go daring and rock the boyfriend jean cuffed like Maddie Ziegler.
Taking clothes from boys opens up so many new outfit options for you–I recommend doing so if you can get into a guy's closet.
Unexpectedly use outfits you already own
You can also try wearing your regular clothes in new, unplanned ways to spice up your boring old wardrobe. For example, the black tube top could be worn with tights and a loose top and jacket, or the too-short minidress could become a tunic over skinny jeans. (BTW, Classystreetweargirls is an awesome place to see photos of people doing stuff like this on the internet!)
A great investment in versatile clothes will ensure that you'll never have to wear the same outfit twice. It's like getting ten pieces for the price of one when you purchase multi-tasking clothes. So not only are multi-tasking clothes great for changing up your wardrobe, but you can also save money when you buy them.
Your Favorite Jeans and a Khaki Trench Coat
If Burberry can create a fashion empire around the trench, then you can create an outfit. Blue jeans work well – boyfriends, skinnies, high-cuts, all work. You can wear almost anything on top of the khaki trench and indigo denim, from a graphic T-shirt to a silky button-up to a low-cut tank. Add high heels to your look to maintain the long, lean look. 
Denim Jacket and Sundress
Sundresses and denim jackets are chic and perfect when you don't know what to wear. However, these two items are probably already in your closet, so trying them together will likely work for you.
Dress up this easy outfit with light pink booties and you'll have a chic look all summer and into fall. Add some color and a touch of whimsy with an aqua necklace.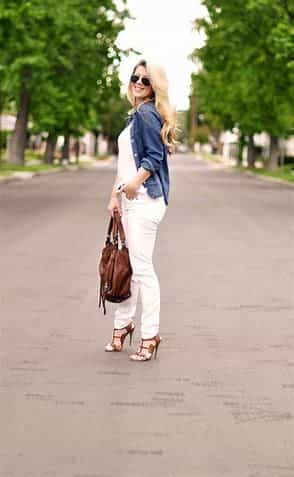 Denim shorts and a white shirt
A classic summer outfit like this one includes denim shorts, gladiator sandals, and aviator sunglasses.
The white shirt may seem like your average white button-down at first glance, but it's a popover shirt, which requires even less effort to put on than a button-down. (So it's perfect for lazy days.) Paired with shorts and gladiator sandals, this outfit makes a great summer outfit that you can wear anywhere.
Don't forget about gold bangles and aviator sunglasses.
Button-up blouse and skinny jeans
You can add a cool fashion vibe to your shirt by tucking the front of it. Feel free to layer a sweater over your dress and tuck in a bit of the sleeve. Dress down the look with flats to keep it casual yet sophisticated.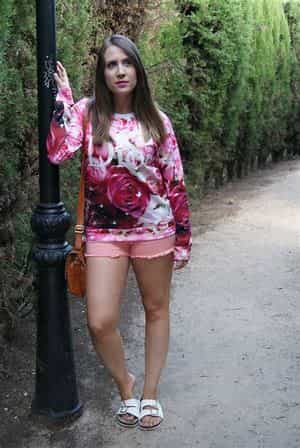 An oversized sweater and denim cut-offs
It only takes a denim cut-off to bring sexiness to any outfit. Even though the temperatures are dropping, you don't have to retire your shorts just yet. You can keep your legs warm even if your sweater is too big and chunky. To keep off the cold, layer denim cut-offs over semi-sheer black tights, or slip on a pair of wooly socks and leather boots.
Make your clothes work double duty by investing in new ones.
This J., for instance. There are many ways to wear Drew Scarf. This can be easily worn over your favorite autumn outfit as a cape since the armholes are available. The armholes won't be visible. Wear it like a regular scarf!
Additionally, the Infinity dress can be worn in three or more ways, either as a maxi or mini dress, and it is available in a wide range of sizes.
There's Nothing Like a Little Black Dress
Even if it's not all black, every woman should have an LBD waiting in the wings. If your cleavage, waist, legs, or shoulders are your best assets, then find a dress that shows them off and leaves the imagination free to run wild. Bring a sense of fun to your look by adding metallic accessories in colors you like.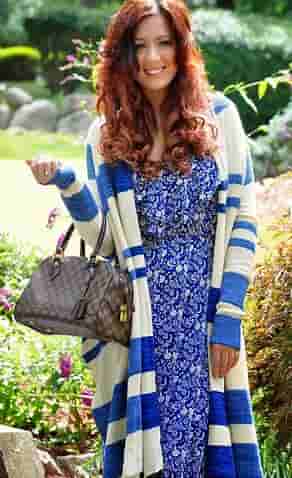 Maxi Dress
Why not throw on a maxi dress when you have nothing to wear? Fashionable, comfortable, and versatile, maxi dresses don't require much else to complete your look. An espadrille sandal and a floral top are a classic summer combo.
With sleeveless dresses, a denim vest can be a great way to add some extras; it contrasts the femininity of the dress. With a sunhat and trendy cat-eye sunglasses, you'll stay protected against the sun in the most stylish way possible.
Black leather jacket and chambray shirt
A denim shirt paired with a black leather jacket is always a good combination, and you can wear almost anything on the bottom and still look pulled together. You can try a printed skirt for some fun and a little sexiness, or you can opt for a more neutral bottom so that your shoes and bag make all the difference. 
An elegant top and jeans."
With this outfit, you can wear it anywhere; heading out to the pub with friends, enjoying a nice dinner with your spouse, or going to the cinema – let's be honest, you could wear pajamas, it's so dark most of the time. I always reach for jeans and a nice top when I'm stumped for what to wear. In those scenarios, if I can't decide on the right top, I'll find a favorite that I haven't worn in a while and stick with it.
Add a blazer!
An outfit can be elevated with a blazer if you're going somewhere and you feel your outfit is slightly "underdressed," but it's still wearable. There are so many blazers in my closet (many of which I never wear – I think I have a problem) that I almost always pull one out if my outfit needs a little something. I usually do this when heading out for an audit at a site I manage or taking a work call on Teams/Zoom.
Wear what someone else chooses
I've done this with my sister for years, but if I'm stuck on what to wear, I'll ask someone in the family to help me. It's not uncommon for them to choose something completely different from what I usually like, and I end up loving it. The person who usually does this is Aaron. Aaron won't choose everything, but I present him with options and make his own choice. I don't always understand Aaron's choices, but he always compliments whatever I end up doing! When you're stuck with your wardrobe, getting someone else's perspective can be helpful.
Browse pictures of the past
Those of you who follow trends might not be interested in this one, but it's something I always do. Sometimes I need a reminder of my style – if anyone knows it, it's me! So scrolling through my camera roll inspires me. As I have worn the dress several times (changing up the shoes), I adore it and wear it over and over every time!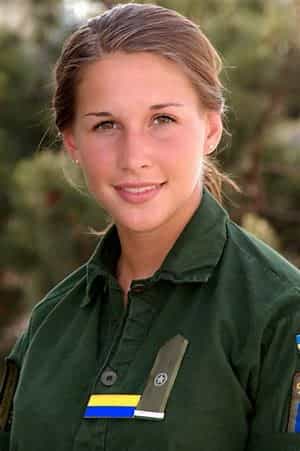 Take advantage of the shifting trend!
Dresses instantly make us feel prettier and boost our confidence. These shift dresses look great on all body types, and they are easy to slip into. Almost anywhere you go, you can wear a shift dress! It's perfect for casual looks paired with tie-up shoes or sneakers. You will always look stylish in this dress style since it requires very little effort.
Putting our trust in Palazzos
On some days, you don't feel like getting out of your pajamas or wearing anything, even remotely body-hugging. Keep comfortable while looking stylish by wearing palazzo pants on such days. Pallu tops go well with printed palazzos, while embroidered Kurtis work well with plain palazzos. It is possible to give even classic button-down shirts an Indo-western twist by wearing them with palazzo pants!
FlannelDiva!
An easy way to add some flair to jeans and a tee is to wear a flannel shirt. Stylish and comfortable, tucked-in flannel shirts, as well as high-waisted jeans and shorts, are excellent choices for college. Add a statement necklace and make a messy ponytail to elevate this look! Now is the time to wear up all your old flannel shirts! 
Feel free to wear what makes you happy! 
Now and then, we don't want to put any effort into anything and would much rather wear our mood on our sleeve instead. A single, simple piece of clothing can make a statement without needing any add-ons. The perfect outfit for this look is a graphic sweatshirt or tee paired with jeans. You'll love it even more if it has an interesting print or a cool quote.
A belt can help a shirt that's oversize look better.
Are you wearing an oversized t-shirt that would easily make a good T-shirt dress? To give the shirt shape and flatter your body, belt it around the slimmest part of your waist. Whenever you want to draw attention to your waistline, wear a belt wide enough to highlight it. You can do the same with a loose dress. Then, look for a trendy twist by teaming the dress with strappy flats and a cute sling bag!