During his formative years, Marty McFly was your standard run-of-the-mill adolescent living in Hill Valley, California. He had a lot of fun performing with his band, skateboarding with his buddies, and spending time with his girlfriend, Jennifer Parker. However, the day Marty met Dr. Emmett Brown, sometimes known as "Doc," a scientist who dragged Marty into numerous insane time-traveling escapades, his life changed forever.
Marty discovered a great deal about himself and the complexities of time travel as he traveled through the past, into the present, and into the Future. Marty finally corrects the course of history and ties the knot with Jennifer after participating in several time-traveling escapades. He faces off against adversaries and rescues his community.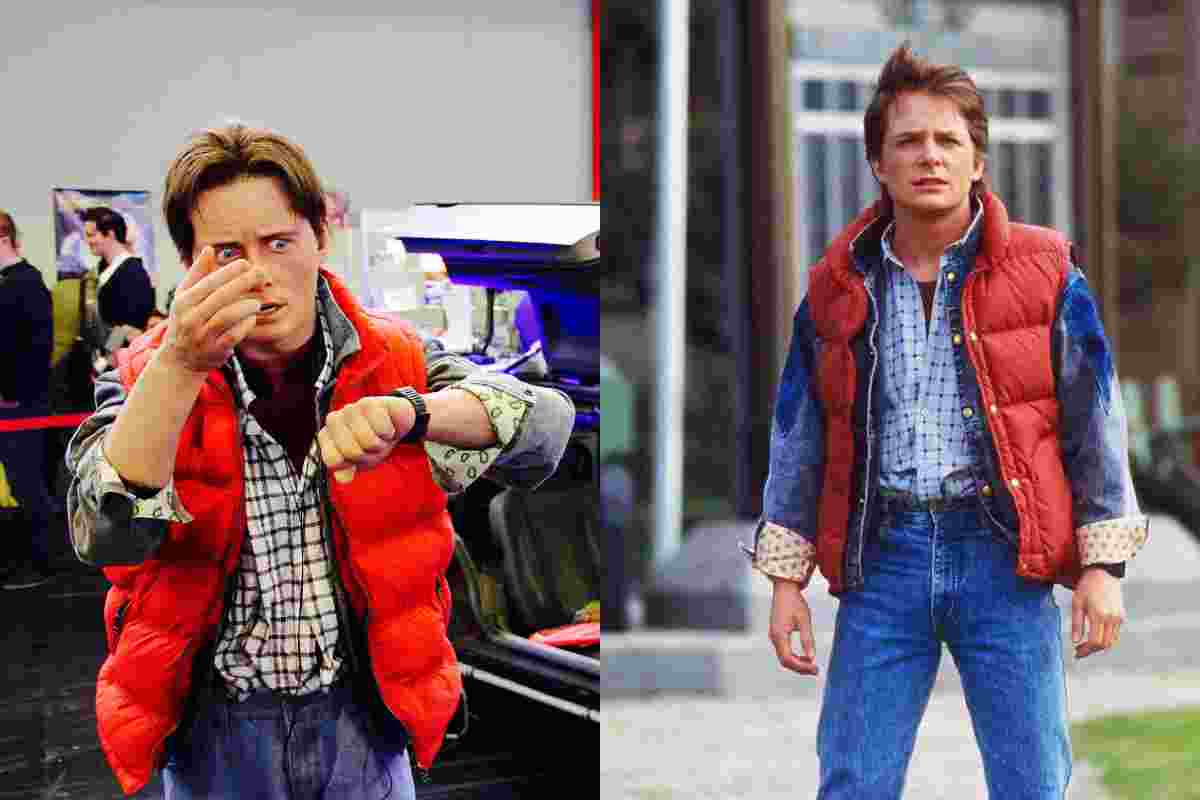 How to make Marty Mcfly Costume for Cosplay
Even though putting together an outfit like Marty McFly's is not the easiest thing in the world, you still might have some of the more basic pieces, like pants and a T-shirt, in your closet. The following items are required to recreate Marty McFly's signature layered 1980s style.
Marty Mcfly 
T-shirt
Tri-blend t-shirts are made with the perfect blend of three fabrics, giving a soft and incredibly comfortable feel that will last for a long time.
Marty Mcfly 
Button shirt
The sleeve length is not entirely covered. Marty wore his sleeves rolled up because they were a little longer than a traditional short sleeve. This is the shirt that I own, and I've seen it worn by several professional Cosplayers who costume themselves as Marty.
Marty Mcfly 
Vest
What did you do, jump ship? Why are you wearing that vest? When Biff is chasing you through Hill Valley's streets, you will require its assistance. For use in the Marty McFly component of my outfit for the Back to the Future party. These jackets are much higher quality than the "costume" version, and I can wear them regularly for snowboarding and other cold-weather activities.
Marty Mcfly 
Jean jacket
This classic denim jacket features a simple shape and can be worn on its own or layered up for more warmth on days when the temperature drops. In addition, because there is space through your torso, you won't feel constrained in your mobility.
The ideal coat for wearing out to lunch with friends and adding a dependable layer of protection and warmth while working in cold environments. This denim jacket is a must-have addition to any collection.
This denim jacket features a long-lasting construction strengthened with sturdy and durable materials. It is finished with a fastening made from heavy-duty brass buttons and 100 percent cotton for enhanced comfort.
More Post : The Joker The Dark Knight costume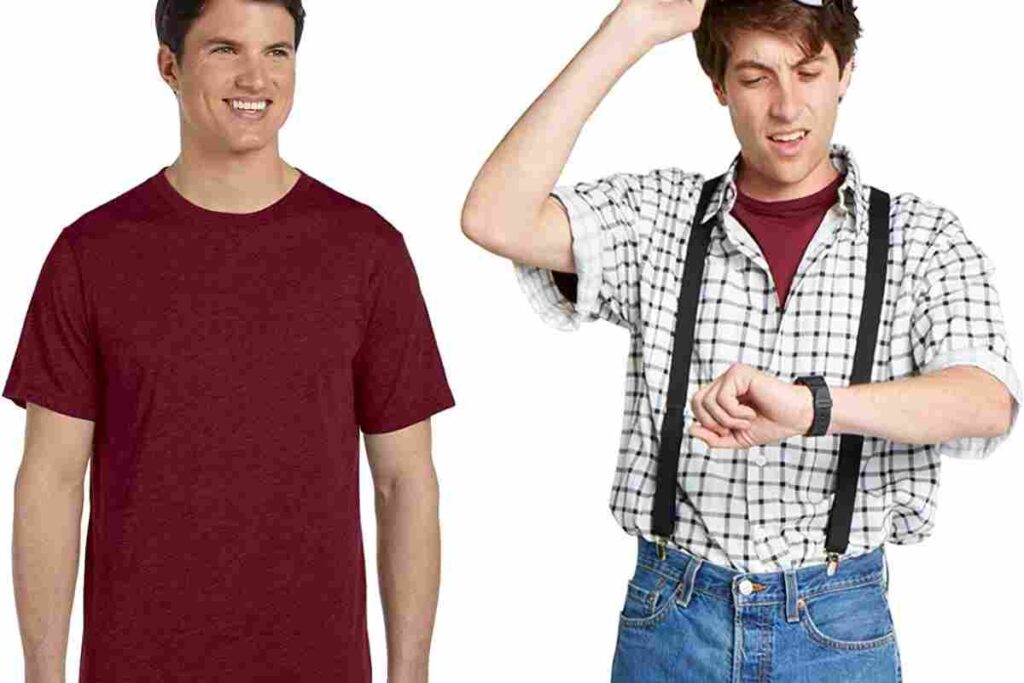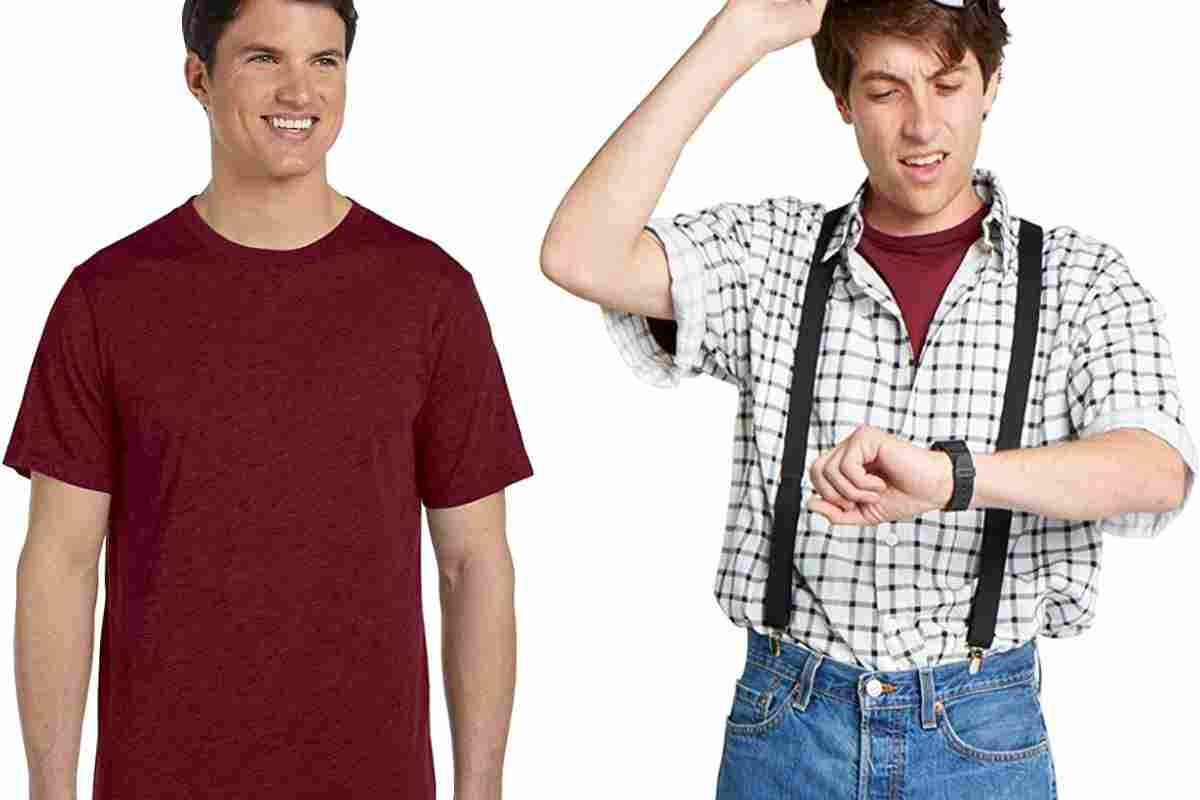 Marty Mcfly 
Jeans
This classic pair of five-pocket jeans are built with a regular fit through the seat and thighs and is designed to rest at the wearer's natural waist.
These standard-fit jeans are constructed with durable cotton denim, so they will remain in good condition over time and even through long days at work.
These cotton jean keeps you comfy regardless of the activity you're engaging in, making them ideal for long days spent working or laboring in the yard. They are designed with a classic cut and breathable cotton for comfort throughout the day.
Marty Mcfly 
Suspender straps
X-back design that is both high quality and highly durable. Get the perfect fit with our four metal clips, which can be attached to any pants, jeans, or trousers. Enjoy comfortable wear. Because of their design, these clasps will hold on securely without slipping off unintentionally.
Wearing this solid X-back clip suspender brace with your professional dress can help you look more put-together and stylish. These suspenders, which feature a look that is both traditional and everlasting, will take your wardrobe to the next level.
Marty Mcfly 
Sneaker
We are also fans, which is why we have collaborated with Universal Studios to create a range of Back to the Future II products that are unique to our store. These are duplicates of the shoes that Marty McFly wore in the movie!
We take our commitment to costumes very seriously, and due to our decades of experience, we are pleased to present our original Made by Us costumes and accessories. These sneakers stand out in terms of their quality and the screen-accurate detailing they feature.
Marty Mcfly 
Calcul
a
tor watch
It has been said that "innovation is the mother of necessity" rather than "necessity is the mother of invention." These are the remarks of one of Casio's founders when the company first began. Casio was founded by a group of individuals intent on "inventing necessity." They wanted to develop items that fulfilled unspoken requirements using innovative techniques that no one had seen. Since then, Casio has been doing that, delighting people worldwide with fresh discoveries and expanding their horizons. Casio is shaping the world in this way so that it is ever more affluent and wonderfully gratifying for its inhabitants.
Marty Mcfly 
Cap
The Back to the Future trilogy continues to be a fan favorite among moviegoers of all ages more than twenty years after the initial film in the series was released.
Everyone may use this one. A material that shimmers and changes color is incorporated into the cap.
The Back to the Future trilogy continues to be a fan favorite among moviegoers of all ages more than twenty years after the initial film in the series was released.
About Marty Mcfly from Back to the Future
Marty McFly is a well-known figure in contemporary popular culture due to his role as the primary protagonist in the series of films called Back to the Future. In this box office smash from 1985, Michael J. Fox stars as a daring young man who is the second person in history to travel through time. When Marty McFly is accidentally sent back to the year 1955, he faces the inquisitive Doc Brown, who has built a time machine out of an old DeLorean car.
Marty is constantly traveling through time to different years, both in the past and the Future, and getting into many scrapes throughout the several films that make up this series. He has a reputation for having a hot temper and cannot tolerate being insulted by anyone. Someone calls Marty McFly a coward, and because of who he is, he cannot resist the temptation to punch the person who called him that. As a result, many of the best sequences in Back to the Future are triggered by this event.
McFly's most recognizable outfit is the layered red vest and pants combo that he wears in many of the Back to the Future films. This is McFly's signature appearance. Since the first movie starring Marty McFly was released in 1985, this appearance is what he is best known for, and it is a perfect reflection of the style of the 1980s that has inspired it. The first movie to star Marty McFly was released in 1985.
This is not the typical look for a hero, but it fits Marty's background as a teenager who plays music and helps make him seem more genuine. A similar costume is an excellent option for anyone who would like to play such an iconic character for a short period.
If you want to go all out with your Marty McFly costume, you could include a hoverboard like the one in the picture. The hoverboard features prominently in Back to the Future memorabilia and is an exciting addition to the set. It's impossible to make a mistake when you dress up as a figure who is both as excellent and as well-known as Marty McFly.
More Post: Jyn Erso Star Wars Costume
A guide to Marty McFly's best Halloween costumes
Marty McFly, portrayed by Michael J. Fox and featured in the multi-award-winning Back to the Future Trilogy, utilizes a modified DeLorean that Doc Brown converted into a time machine to travel back in time. You can achieve the classic look of the hopeful young musician who turned out to be a hero. Your first purchases are the Cardinal Cotton T-Shirt, the White Grid Check Short Sleeve Shirt, the Black Solid Suspenders, the Levi's The Trucker Jacket, and the Sierra Down Vest. Wearing Levi's Stonewash 501 Original Fit Jeans, Nike Match Supreme Leather Shoes, and a Casio CA53W Calculator Watch will make you look like McFly. "Hello, McFly, are you there? Is anyone home?" Don't forget your hoverboard!
Dress up as Marty McFly in a Cosplay Costume
Are you prepared to travel through time and visit the past? If this is the case, you can experience history grandly by donning a costume of Marty McFly. Everyone will appreciate your tribute to the iconic trilogy from the '80s, and you're going to feel badass in your outfit. Marty's fashionable jean jacket, red vest, and white boots will make you look stylish. And with your very own Back to the Future watch, you'll never have to wonder what time it is (or what year it is) again.
You won't be forced to undertake a journey across the ages on your alone, thank goodness. Find buddies willing to dress up with you as Jennifer Parker and Doc Watson. Also, if you want to take your cosplay to the next level, you might think about carrying a hoverboard. Everyone will enjoy a turn on it. Please look at these Marty McFly costumes to get an idea of how fantastic it will be for you to travel back in time.
More Costume Post You May Like