When her mother remarried, Maxine Mayfield and her family uprooted their lives and moved from California to Hawkins, Indiana. The relocation is something that neither she nor her stepbrother Billy are excited about. However, Max decides to explore the new town, and she finds herself in the arcade room playing the video game Dig Dug. After some time, Dustin discovers that someone with the screen name MadMax has beaten his score in Dig Dug, and he isn't too happy about it! You can tell Max is tough just by looking at how she dresses. She is different from the other females at the school in many ways. However, because she is courageous and adventurous, she may get into problems throughout the second season of the Netflix show Stranger Things. Get more info about Max Mayfield Stranger Things Costume.
After hearing Max's teacher introduce her to the class on the first day of science class, Dustin Henderson soon concluded that she was the one who had beaten his score in Dig Dug. The group of lads follows her after school in an effort to learn more about her, but she finds them creepy and writes a note letting them know how she feels about it. Even though Max is a significant new character in the program, there is no predicting what twists and turns the show will take due to her presence.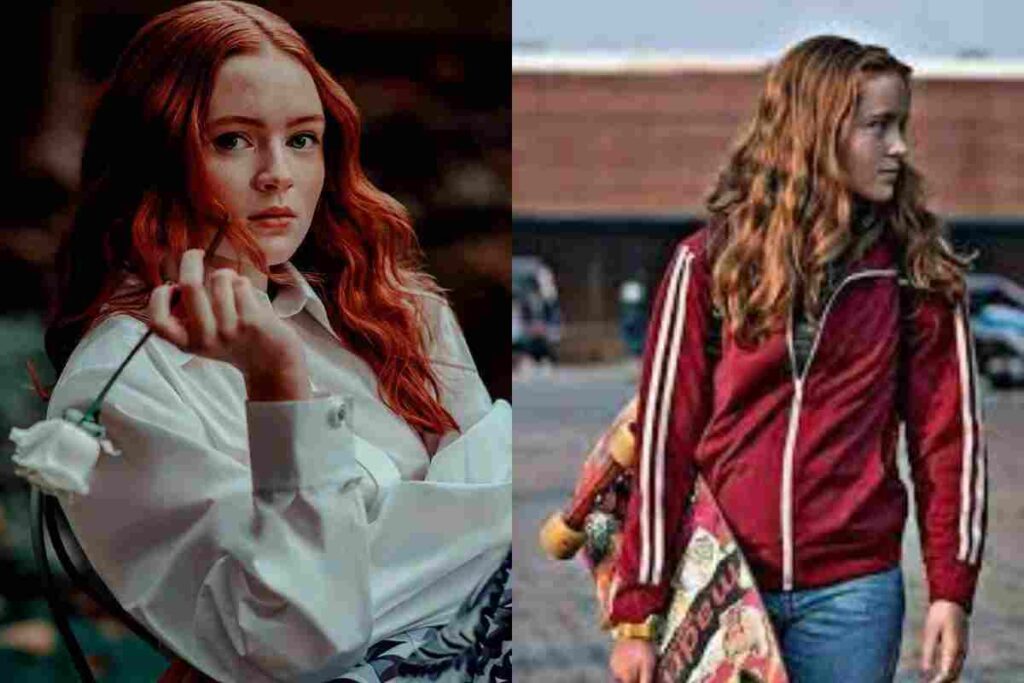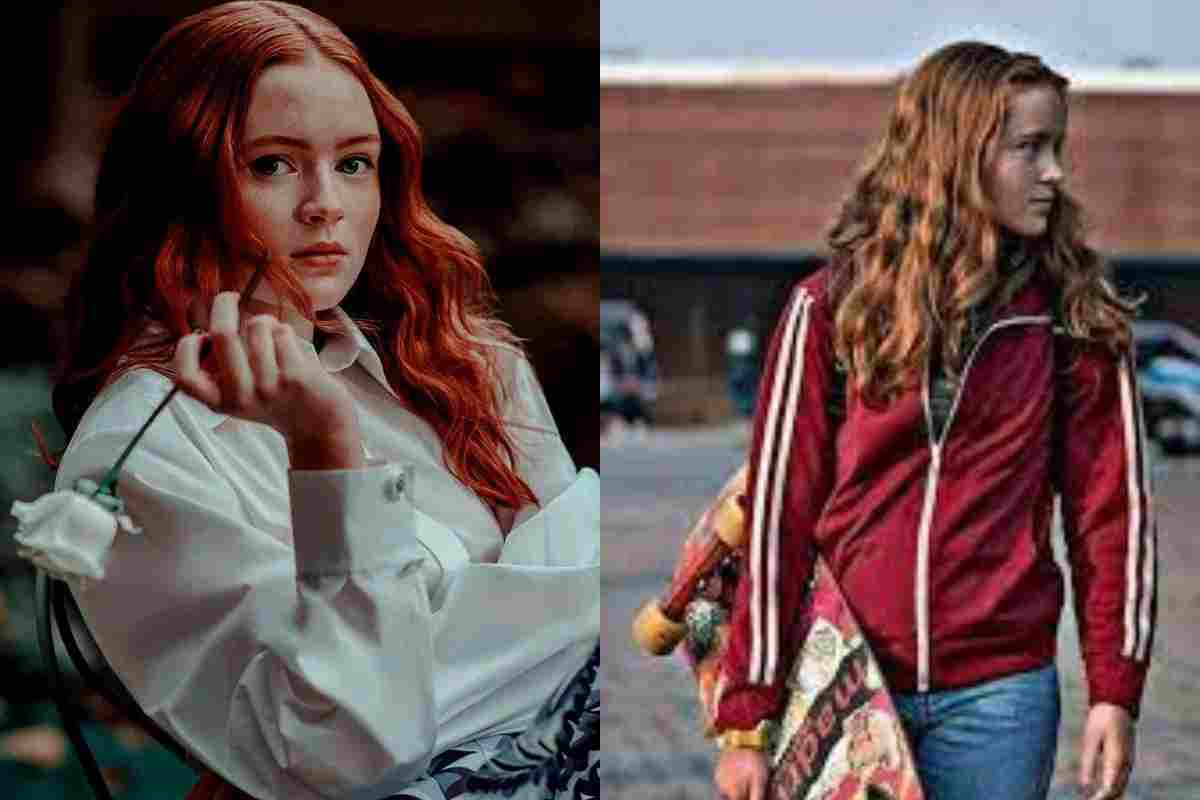 How to Make Max Mayfield Costume
Max Mayfield 
Vintage Striped Tee
Adding a warm-toned striped t-shirt to your Max outfit will set the tone for the rest of your business.
Max Mayfield 
High-Waist, Light-Washed Denim Shorts
The perfect way to complement your tee would be to pair it with a comfy pair of light-washed denim shorts with a high waist.
Max Mayfield 
White Socks
The white socks will keep your feet warm no matter what the weather is like.
Max Mayfield 
Sneakers
Sneakers add an extra touch of style.
Max Mayfield 
Red Sunglasses
In a pair of red sunglasses, you will be able to act cool and be relaxed at the same time.
Max Mayfield 
Ginger Wig
Wearing a ginger wig will make you look more like Max and stand out from the crowd.
Max Mayfield 
Yellow Watch
Don't let this watch get in the way of your bright look.
Max Mayfield 
Belt
A belt can be used to enhance the style of the bottoms.
More Post : Jyn Erso Star Wars Costume
About Max Mayfield
Max is the main character in the critically acclaimed show Stranger Things, which airs on Netflix. She is a newcomer to the Party, and we learn that she is Lucas Sinclair's girlfriend when we first meet her. She was born in California, but her parents' marriage break up caused her to go to Indiana when she was a child. Her alias is MADMAX, and this name knows her. She did so well in the arcade games that Dustin and Lucas watched in one of the Halloween episodes that they encouraged her to go trick-or-treating with them.
Sadie Sink gave life to the character of Max Mayfield. In addition to her parts in Eli, The Glass Castle, The Americans, and American Odyssey, Sink is also renowned for her acting.
If you want to learn more about Max Mayfield and the other characters from Stranger Things, check out the following websites:
After moving to Hawkins, Indiana, Max didn't waste any time making new acquaintances among the local gang, including Mike, Lucas, Dustin, and everyone else. By the end of the third season of Stranger Things, Max has established himself as Eleven's closest friend. She enjoys being a tomboy; her favorite activities are skating and going to arcades.
Max's sense of style is uncomplicated and in no way feminine. The striped blouse can identify her tucked into the high-waist denim shorts, the white socks, the red sneakers, and the red sunglasses she wears.
People seeking something easy to wear daily will find that Max's costume is ideal for them. You won't need anything else if you wear that striped top with denim shorts and a brown belt like you have here. But, of course, it would be best if you didn't forget to throw in a pair of footwear, either. Then, to round off the look, put on a brown wig and accessorize it with a couple of sunglasses.
A guide to the best Max Mayfield Halloween costumes
Maxine Mayfield, better known by her nickname of just Max, enters the second season of the hit Netflix series Stranger Things with an air of self-assurance that cannot be denied! This girl is not what you'd expect, as she carries herself gruff and uncompromisingly. You won't believe it until you see her on a skateboard! Max uprooted her life and relocated to Hawkins, Indiana, from California, but neither she nor her stepbrother Billy are pleased with the move. However, it is evident from her sense of style that she is at ease with the person she is. With the help of this Max costume guide, you can achieve the look of the newest character to appear in Stranger Things season 2.
You can cosplay Max, the newest cast member of Stranger Things, by donning a Baseball Shirt, a Yellow V-Neck Pullover, and a pair of Light Blue Jeans. Cosplaying Max is a lot of fun. You may emulate Max's uncomplicated style by accessorizing with a couple of red Vans and her skateboard. In addition to this, you'll need to have red hair just like Max does! So go ahead and pick up a bottle of temporary Red Penny Hair Dye if you want to recreate her appearance as closely as possible!
More Post: Lagertha Vikings Costume
Cosplay costumes for Max Mayfield
Maxine, who prefers to be referred to as Max (or her arcade alias–MadMax), does not dress in particularly extravagant garb. She feels much more comfortable in her casual California style. This implies that creating a costume based on her character for the next Halloween or a roleplaying event will go much faster than you may have anticipated. If you don't already own one, your first order of business should be to get a baseball shirt. Put on a pair of light blue jeans, go to a costume store to buy a red wig or some temporary red hair dye, and complete the look by donning the pants. Next, you should search a thrift store specifically for the yellow pullover that Max usually wears; she never changes it. Finally, you must purchase Vans sneakers and a skateboard online to correctly pull off Max's appearance.
Even though Max is a new character on the Netflix show Stranger Things, you can still build an outstanding group cosplay by adding the other characters to her costume. You may recreate the complete gang of students from Hawkins Middle School by having your closest friends dress up as Eleven, Mike, Dustin, Lucas, and Will. Please send us a picture of you dressed up so we can add it to the collection on the Costume Wall website!
More Costume Post You May Like