False jewelry has been around since the 1600s, but Hollywood's use of costume jewelry in movies made this jewelry style popular in the 1920s. Marilyn Monroe and Mamie Eisenhower wore costume jewelry from a variety of designers in public. As a result, artists like Napier and Sarah Coventry, for example, were among many costume jewelry designers in the 20th century. The following brands can be collected as a result:
How much is my costume jewelry worth?
Depending on the quality of your costume jewelry, it may be worth a couple of dollars or a few hundred! The difficulty with attempting to determine the value of costume jewelry is that its monetary value fluctuates unpredictably.
Jewelry pieces that we think are very valuable and could earn us a great deal of money can sometimes be worth mere dollars, while those that appear the simplest can cost a lot.
For costume jewelry to be considered valuable, it does not have to be made from gold or diamonds.
On the secondhand market, any kind of vintage and antique costume jewelry is very desirable. As such, once you can establish the value of your costume jewelry, it is so easy for you to turn it into a few hundred dollars.
Jewelry made for special occasions is valuable.
Vintage costume jewelry might not be valuable in every case. Pieces unfashionable, common, or designed by a designer without name recognition may not be worth much. However, it might be worthwhile for those who own these types of costume jewelry to keep them. An item that seems out of style might suddenly become in demand due to changes in trends.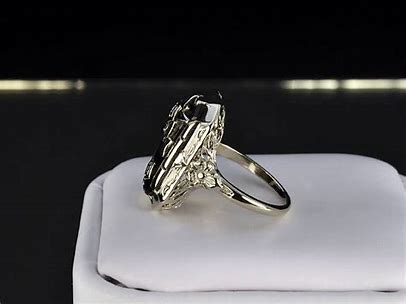 A set of earrings and a pin featuring forbidden fruits grapes
The Forbidden Fruits in the Forbidden Fruits collection were made in Austria with plastic components, embedded with glass stones, and accented with metal leaves.
Originally, they were sold on cards with the name "Forbidden Fruits.". Various shapes of fruit and vegetables are available. These opaque rhinestone pieces are rarer than others with sparkling rhinestones. Forbidden Fruits jewelry features a grapes motif as one of the most popular styles.
Trifari
In addition to looking like more valuable pieces of jewelry, many Trifari pieces also had elaborate design elements. There are several extremely collectible Trifari crown pins and Jelly Belly animal pins created by designer Alfred Philippe. Sterling silver is sometimes used for some pieces, while titanium is used for others. Phillipe's pieces for Trifari are highly collectible, according to expert Judith Miller. Today, Trifari products are still produced by Liz Claiborne. There used to be a small crown on the mark, which became the trademark symbol. A well-preserved and rare Trifari piece can fetch up to $2,000 at LiveAuctioneers, while an eBay piece can fetch several hundred dollars.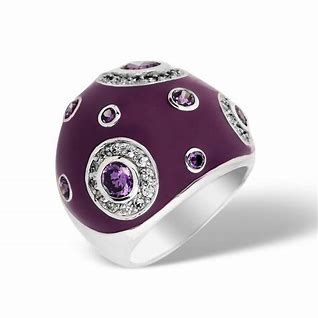 Collectible costume jewelry: What to Look For
Please educate yourself on a few factors that will add value to collectible costumes and rhinestone jewelry when searching for them. In addition, there are a few tips you should keep in mind when looking for valuable pieces.
If a piece is in good condition with no repairs, look for glued-in beads and jewels; determine whether prongs are used to hold them in place. A vintage piece with missing parts or rust (green) is a problem.

Various materials are used in vintage jewelry, including glass, plastic, resin, Bakelite, and metals, with brass being very popular.

 During the mid-1950s, faux pearls were very popular, and vintage rhinestone jewelry was often adorned with faux diamonds.

Identifying the brand and design of vintage costume jewelry is the best way to determine whether it is collectible.

 Additionally, look for items that represent unusual styles, such as those from the Art Deco period.

Collectible – As with other vintage or antique items, the fewer pieces made, the higher the value.

 In addition, well-known pieces used in Hollywood movies and worn at prestigious events also have value.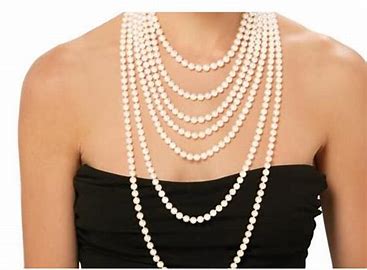 Frequently Asked Questions
What are the benefits of wearing costume jewelry?
We sometimes think our jewelry pieces are worth a lot, yet they are worth mere dollars, or those that we think are the simplest can cost much more. For costume jewelry to be considered valuable, it does not have to be made from gold or diamonds.
Do you know any vintage costume jewelry brands that are collectible?
Any outfit can be enhanced by gorgeous vintage costume jewelry. It's not just that the pieces are beautiful, but they're also more affordable than their real counterparts.
Where can I buy costume jewelry of the best quality?
Costume jewelry with a stamp or company name will almost always be of high quality. Some of the higher-end costume jewelry makers include Trifari, Wiess, Coco Chanel, and Monet. However, finding the marks with a 'jewelers loop' can indeed be tricky.
In costume jewelry, do you find precious metals?
It should be noted, however, that costume jewelry is not made from precious metals or gemstones, so you may question how valuable your current pieces are. 
More costume post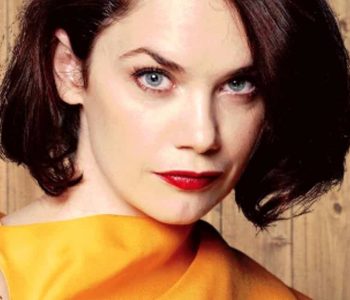 Featuring a Burgundy Blazer and Skirt with Burgundy Heels, you can emulate Marisa's fashionable look. In addition to the French, add a Gold Pendant Necklace and a Brown Curly Wig.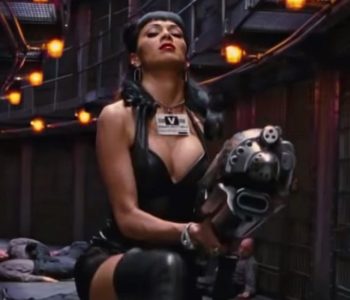 Make your own DIY Lilly Poison costume if you're a fan of the Men In Black movies. In Men In Black 3, Nicole Scherzinger played Lilly Poison, and that costume is based on that character.